Business
Amazon s new page lets users view product recalls & safety info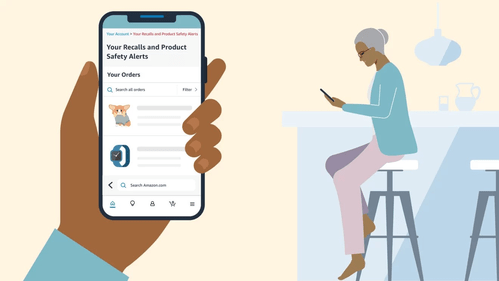 Amazon has launched a new 'Your Recalls and Product Safety Alerts' page, which allows users to view product recalls and safety information for items they purchased in Amazon's store.
"While we always proactively notify customers about product recalls and safety alerts, customers now have a dedicated location to view these communications in one place," the e-commerce company said.
With the new 'Your Recalls and Product Safety Alerts' page, the company aims to make it easier for customers to be aware of recalls on products they have purchased in the store, navigate to get more information about recalls, and view available refund or return options.
If a recall is announced or a product safety alert is issued, users will receive a personalised email. With details about the recall, and will see an alert banner on top of their 'Your orders' page.
This banner will link to their personal 'Your Recalls and Product Safety Alerts' page for more details. About potential safety hazards, as well as to the recall notice for options such as a refund, return or repair.
Earlier, users had to rely on third-party websites to learn about a product recall, and were required. To submit personal information to receive instructions on what to do with a recalled product, the company said.
However, with the new feature, the e-commerce platform will be able to directly reach 100 per cent. Of its customers who have bought a recalled product in the store. And will also provide clear instructions on what to do next.
Meanwhile, earlier this month, Amazon had introduced a new free self-serve product customisation feature 'Customise Your Product' in India.
This feature is available across a wide selection of more than 10,000 products from 76 different categories.
It offers an "intuitive" customisation experience which provides visual design tools to customers. To personalise products, along with a product preview option to view the final customised product in real-time.