Business
Bill Gates visits RBI office in Mumbai, holds discussions with Shaktikanta Das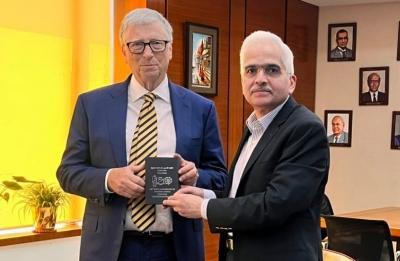 Microsoft co-founder Bill Gates on Tuesday visited the Reserve Bank of India (RBI) office in Mumbai, where he held wide-ranging discussions with Governor Shaktikanta Das.
In a tweet, RBI said that Gates went its office during his visit to India, where he is exploring business opportunities in sectors like health and education.
Gates had recently indicated that he wants to do business-related activities in India.
"Like every other country on the planet, India has limited resources. But it has shown us how the world can still make progress in spite of that constraint," Gates had tweeted on Monday.