Business
Bitcoin crashes over reports of Binance laying off 1,000 employees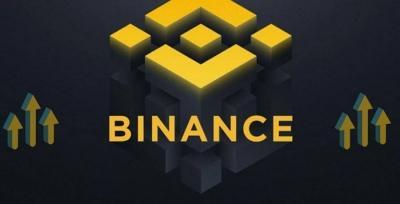 Bitcoin prices nosedived on Saturday after leading cryptocurrency exchange Binance reportedly laid off roughly 1,000 workers, and the layoffs could continue.
Bitcoin slipped back nearly $30,000 per token after the news emerged late on Friday, which was first reported by the Wall Street Journal.
Bitcoin value suffered more than 2.7 per cent loss after the Binance layoff news.
As per the WSJ's report, Binance could let go of up to one-third of its workforce, which was nearly 8,000 prior to the start of layoffs.
A Binance spokesperson told Forbes it has "become clear" to the company that it "needs. To focus on talent density across the organisation to ensure we remain nimble and dynamic. As it prepares for the "next major bull cycle."
The US Securities and Exchange Commission (SEC) is separately suing Binance and Coinbase.
Last month, the US regulator sued Binance, its CEO Changpeng Zhao and BAM Trading. And BAM Management over allegedly mishandling funds and lying to regulators.
In a federal lawsuit, the regulator filed 13 charges against the defendants.
Later, a US judge urged the SEC to reach a settlement with crypto. Exchange Binance to let it continue operating in the US.
Binance was also ordered by Belgium's Financial Services and Markets Authority (FSMA) to immediately cease all offers of virtual currency services in the country.
The FSMA noted that "Binance is offering and providing exchange services in Belgium. Between virtual currencies and legal currencies, as well as custody wallet services, from countries. That are not members of the European Economic Area".
The FSMA ordered Binance to cease, with immediate effect, offering or providing any and all such services in Belgium.