Business
Delta Corp shares sink up to 25% after GST hit on online gaming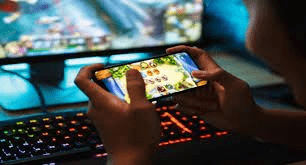 Shares of Delta Corp fell as much as 25 per cent on Wednesday after the imposition of 28 per cent GST on online gaming.
Delta Corp, a BSE 500 company, was trading at Rs 188, down 23.5 per cent in morning trade.
With reference to the GST Council's decision to levy a 28 per cent goods and services tax (GST) on online gaming, Nazara Technologies said that this tax, once implemented, will apply only to the skill-based real money gaming segment of our business. The contribution of this segment to our overall consolidated revenues for the financial year FY23 was 5.2 per cent.
"To the extent required, the Company will proactively take steps to mitigate any potential. Impact to this segment of our business, and we anticipate minimal impact to our overall revenues. The company remains committed to its growth agenda and will continue to pursue organic. And inorganic opportunities across various segments in which it operates," the company said in a regulatory filing. Nazara Technologies stock was down 4 per cent.
Santosh Dalvi, Partner and Deputy Head of Indirect Tax, KPMG in India said the GST Council in its 50th meeting has taken a radical decision to levy GST at 28 per cent on all online gaming, horse racing and casinos on the full-face value irrespective of whether it involves skill or chance.
This decision is likely to affect the online gaming industry including foreign based enterprises. Such companies may have to reconsider their strategy and modus operandi. With respect to GST exposure going forward including for the past period as this amendment. Is purported to be clarificatory, Dalvi said.
The E-Gaming Federation said this is an extremely unfortunate decision as charging a 28 per cent tax. On full face value will lead to a nearly 1000 per cent increase in taxation and prove catastrophic for the industry.