Business
Global smartwatch shipments up 11% after declining for 2 quarters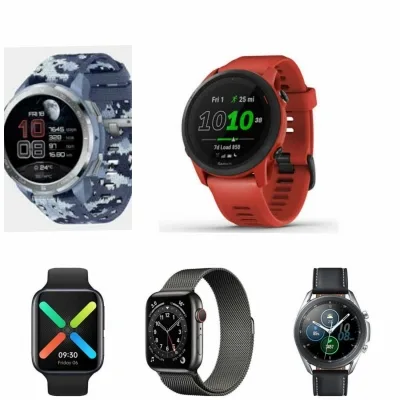 Global smartwatch shipments increased 11 per cent (year-on-year) in the second quarter (Q2) this year after declining in the last two quarters, a report showed on Tuesday.
India's shipments soared by 70 per cent YoY, serving as the primary driver for the global market's rebound, according to Counterpoint Research.
In terms of regional shipment shares, India's market stood at 34 per cent, a 12 per cent point surge compared to the year-ago period, the report noted.
China's market smartwatch also recorded a modest increase. Besides, a shift in the competitive landscape was evident as Huawei ascended to the second position in terms of global market share.
"Huawei recorded impressive growth in Q2 2023, securing the second position in quarterly shipments for the first time in two years. Huawei aggressively.
pushed new flagship products such as the Watch 4 series into the market in Q2, achieving its highest quarterly shipments after 2020," said research analyst Woojin Son.
Huawei made big strides by increasing its domestic market share to 39 per cent, following a surge of 58 per cent in shipments.
Indian brands Noise and Fire-Boltt emerged as major contenders, boasting 86 per cent and 70 per cent YoY growth, respectively.
The Chinese market's share declined due to the swift expansion of India's market. However, China's shipments grew 5 per cent from Q2 2022.
Samsung witnessed a 19 per cent YoY decline. Apple saw a 10 per cent YoY decline, according to the report.