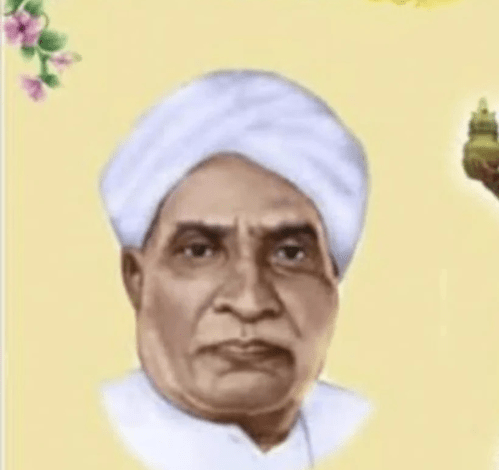 Andhra Pradesh and Telangana celebrated Telugu Language Day on Tuesday by paying rich tributes to writer and linguist Gidugu Venkata Ramamurthy on his birth anniversary.
Former Vice-President M. Venkaiah Naidu greeted people on Telugu Language Day. He called for preservation of Telugu language and culture by drawing inspiration from Gidugu Ramamurthy.
Andhra Pradesh Governor S. Abdul Nazeer greeted all Telugu people on Telugu Language Day. He said that Telugu is one of the sweetest and beautiful languages, widely spoken in the country and the world.
Chief Minister Y. S. Jagan Mohan Reddy also greeted people on the occasion.
He noted that Ramamurthy is the foremost among the modern Telugu linguists. He was a great person who brought Telugu language to the common people through his movement and made it a colloquial language.
The Chief Minister stated that Ramamurthy contributed significantly to human development by
increasing literacy through language skills.
Former chief minister N. Chandrababu Naidu also paid rich tributes to Ramamurthy. He greeted Telugu people all over the world on Telugu Language Day, which marks the birth anniversary of the first Indian linguist and the Telugu luminary, Gidugu Venkata Rammurthy.
"I pay tribute to the memory of Gidugu Ramamurthy, who started a movement to write books in Telugu colloquial language and brought literature closer to the common man. He believes that the language of instruction should be the mother tongue for promoting literacy," Naidu said.
The Telugu Desam Party (TDP) president said that inspired by Gidugu Ramamurthy's ideals, TDP laid the foundation for the promotion and preservation of the Telugu language through various measures ranging from establishment of Telugu University to introduction of Telugu in the
administration. He requested all to work together for preservation of the Telugu language.
Leaders of Telangana also paid rich tributes to Gidugu Ramamurthy on his birth anniversary. Bharat Rashtra Samithi (BRS) leader K. Kavitha said that Ramamurthy, who was born on August 29, 1863, was the father of the Telugu language movement.
She called him a great man who conveyed his thoughts beautifully in the language of daily conversation. It was because of his movement that the literary creation, which was limited to scholars, became accessible to everyone.
Ramamurthy, she said, will live as long as there is people's language. Paying heartfelt tributes to Ramamurthy, Kavitha said that Telugu Language Day is a source of pride for all.