Business
India Cements to refurbish its plants in Telangana and AP at Rs.1,600 crore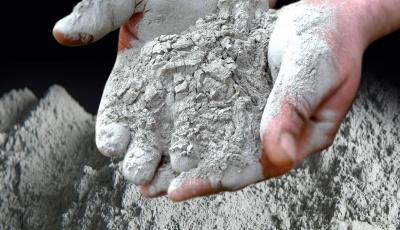 Cement major India Cements Ltd is looking at refurbishing its old plants located in Andhra Pradesh and Telungana at an outlay of Rs 1,500 crore to Rs 1,600 crore to be funded internally, said a top company official.
Suffering a production cost disadvantage of about Rs 500 per ton as compared to the best in the market and in order to be at par with competition, India Cements has decided to refurbish its plants in Andhra Pradesh and Telangana acquired two decades back, Vice Chairman and Managing Director N.Srinivasan said.
The company has engaged Krupp Polysius and FL Smidth and submit their report on making the plants efficient.
"We have asked the experts to submit their report as how to make these plants as efficient to be on par with the competition. They are expected to submit the report soon," he said.
According to Srinivasan, the refurbishment when started will take about 15 to 18 months to complete.
Since India Cements has a basket of vintage plants and technology with varying operating parameters, this has pushed the cost of production against its peers, he said.
The company has plants in AP and Telangana and they were acquired two decades ago.
In terms of consumption of fuel (coal and oil) and power, India Cements has found it is incurring an additional cost of Rs 500 per tonne of cement produced compared to the most efficient players in the industry.
The revamp programme is aimed at addressing this cost difference and improve the operational parameters of plants.
According to Srinivasan, the refurbishment programme will start with Malkapur and Vishnupuram plants in Telangana. It will not cover its modern plants like Sankari in Tamil Nadu and Banswara in Rajasthan.
India Cements has eight integrated cement plants – two plants in Andhra Pradesh at Chilamkur and Yerraguntla, two in Telangana at Vishnpuram and Malkapur, one at Banswara in Rajasthan, threein Tamil Nadu at Sankarnagar, Sankari and Dalavoi and two grinding units one near Chennai and the other at Parli in Maharashtra.
The combined production capacity is about 16 million ton per annum.
Srinivasan also said the company will increase volume of cement and sell more blended cement.
Meanwhile, aided by Rs 294.28 crore profit on sale of investments, India Cements closed Q3 of FY23 with a net profit of Rs 90.73 crore.
India Cements closed the quarter ended December 31, 2022 with a revenue from operations of Rs 1,219.46 crore (Q3FY22 Rs 1,108.46 crore) and a net profit of Rs 90.73 crore (Rs 3.30 crore).
The exceptional income item of Rs 294.28 crore is the profit on sale of investments made in Springway Mining Private Ltd.
According to India Cements, during the quarter under review, the company concluded the sale of investment held in its subsidiary Springway Mining Private Ltd (SMPL) for an agreed consideration of Rs 476.88 crore vide share purchase agreement (SPA) on October 10, 2022.