Business
Paytm logs Rs 7,990 cr revenue in FY23, becomes India's highest earning new-age firm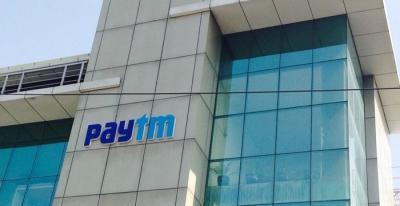 Leading payments and financial services company Paytm on Friday announced an impressive growth in its fourth quarter of FY23, ending the financial year on a high note.
In Q4 FY23, the company's revenue surged by 51 per cent (year-on-year) to reach Rs 2,334 crore, while the full-year revenue increased by 61 per cent YoY to Rs 7,990 crore, making it the highest earning new-age company.
Q4, Paytm further grew its operating profit by Rs 234 crore. In Q4, Paytm's EBITDA before ESOP costs, excluding UPI incentives, rose to Rs 101 crore. A significant improvement from the previous fiscal's Q4 figure of (Rs 368 crore).
This was achieved by the increased pace of monetisation, better cost management, and higher operating leverage, said the company.
In the fourth quarter, Paytm's payments revenue grew by 41 per cent YoY to Rs 1,467 crore.
Paytm significantly increased its loan distribution business with revenue from financial services. And others growing 183 per cent YoY to Rs 475 crore in Q4 FY 2023. By 253 per cent in FY 2023 to Rs 1,540 crore. This was largely on account of a 364 per cent increase in the value of loans disbursed through its platform, said the company.
The company continues to monetise Paytm app traffic in its commerce. And cloud segment by providing marketing services to its merchants. In Q4 FY 2023, Paytm's commerce and cloud revenue grew by 23 per cent YoY to Rs 392 crore.
In FY 2023, commerce and cloud revenue grew by 38 per cent to Rs 1,520 crore.
The company's Gross Merchandise Value (GMV), which stood at Rs 3.62 lakh crore for Q4 FY 2023, saw an increase of 40 per cent YoY.