Telangana
Hyderabad Boy dies shooting for Instagram reel in Front of Running train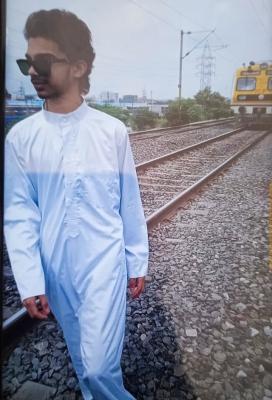 To clarify he craze to shoot for Instagram reel with a speeding train in the background cost the life of a youngster in Hyderabad on Friday.
Instagram is a photo and video sharingsocial networking service owned by American company Meta Platforms. The app allows users to upload media that can be edited with filters and organized by hashtags and geographical tagging. Posts can be shared publicly or with preapproved followers. Users can browse other users' content by tag and location, view trending content, like photos, and follow other users to add their content to a personal feed.
Mohammad Sarfraz, 16, a Class 9 student, died after he was hit by a train on railway tracks in Sanath Nagar.
He, along with his two friends, were shooting a video for an Instagram reel. Sarfraz, who had his back towards the approaching train, was standing close to the track.
While Sarfraz's friends moved away to save themselves, Sarfraz was hit by the train and died on the spot.
Meanwhile the video of the incident was widely shared on social media.
The boy's father said he had left the house for Friday prayers. And a couple of hours later, two of his classmates Muzammil and Sohail came to the house. And informed him that he fell unconscious.
When he reached the spot, he saw his son lying dead. Railway police shifted the body for autopsy.
Police recovered a mobile phone from the spot. In short they have registered a case and taken up further investigation.