Business
RIL s exports cross Rs 3.4 trillion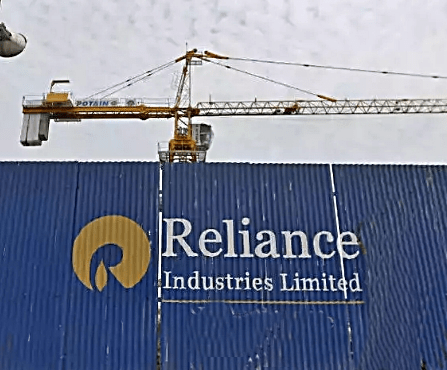 Reliance India Limited's exports for the year was Rs 3,40,048 crore (US$ 41.4 billion), a strong jump of 33.4 per cent from FY22 exports of Rs 2,54,970 crore (US$ 33.6 billion).
The increase in exports were led by higher price realisations despite lower downstream product volumes, mentioned the annual report.
India's merchandise exports crossed $447 billion during FY23. Reliance represented 9.2 per cent of India's total merchandise exports.
Reliance Industries Limited is an Indian multinational conglomerate, headquartered in Mumbai. Its businesses include energy, petrochemicals, natural gas, retail, telecommunications, mass media, and textiles.
Reliance Industries is one of India's largest contributors to the national exchequer. Reliance's consolidated contribution to the national exchequer crossed Rs 5 lakh crore in the three years from FY21 to FY23.
Reliance's contribution to national exchequer stood at Rs 177,173 crore in FY23, marginally down from Rs 188,012 crore of FY22.
The company continues to be the largest taxpayer in India, contributing Rs 1,77,173 crore to the national exchequer by way of various direct and indirect taxes, mentioned the annual report.
This was over 5 per cent of the Union government's budgeted expenditure for last three years
Reliance Industries Limited issued its Annual Report for FY23 on Saturday.
The company will be holding its Annual General Meeting on Monday, August 28, 2023.
Among other things, the RIL Annual Report mentioned about the progress made by all its business verticals viz. Retail, Digital Services, O2C and E&P, and spoke about RIL's intentions in the Green Energy field.