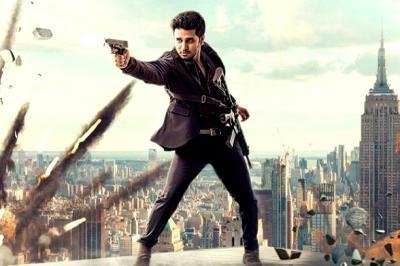 After garnering 10 million (and counting!) hits on the Telugu teaser for the upcoming. Nikhil Siddhartha action thriller titled 'Spy', the makers have dropped the Hindi teaser version.
Nikhil Siddhartha (born 1 June 1985) is an Indian actor of the Telugu film industry. He played minor roles in various films before being cast in Happy Days (2007) as one of the four male leads. The film was successful and became his breakthrough role. He later went onto play the lead in noted films such as Yuvatha (2008), Swamy Ra Ra (2013), Karthikeya (2014), Surya vs Surya (2015), Ekkadiki Pothavu Chinnavada (2016), Kesava (2017), Arjun Suravaram (2019), Karthikeya 2 (2022) and 18 Pages (2022).
The 'Spy' team released the Telugu teaser at the Netaji Subhash Chandra Bose's statue at India Gate in New Delhi on Monday. The film is an espionage thriller based on the story of the mysterious disappearance of nationalist leader.
Helmed by Garry BH, who makes his directorial debut with 'Spy. Hindi teaser the film also has Makrand Despande, Iswarya Menon, Sanya Thakur and Abhinav Gomatam in principal roles.
Keiko Nakahara and Julian Amaru Estrada, both cinematographers. Who previously worked on Ajay Devgn's blockbuster film 'Tanhaji'. And for multiple Hollywood projects respectively, are a part of the movie's production team.
'Spy' is scheduled to be released in all southern languages and also in Hindi on June 29.