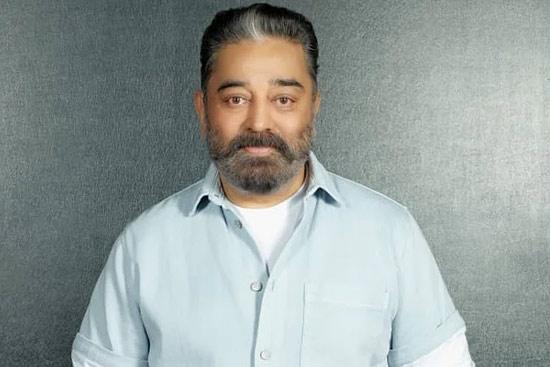 After Prabhas and Rana Daggubati were seen in the US, Ulaganayagan Kamal Haasan too was spotted taking a stroll in the streets of San Diego ahead of the grand release of the first look of the film 'Project K' at the San Diego Comic-Con.
As the countdown to San Diego Comic-Con begins, the star-studded cast has started converging in the United States to unveil the suspense behind the intriguing title 'Project K'.
In the picture, the universal star Kamal Haasan can be seen walking on the streets wearing. A pair of comfy pants, a jacket, a pair of sandals and a cap as he looks into the camera.
The highly anticipated sci-fi drama 'Project K' by Vyjayanthi Movies has become a major talking point, not just in the Indian film industry but globally. The filmmakers are gearing up to unveil the teaser and the official title of 'Project K' at the H Hall at San Diego Comic-Con marking another milestone in the Indian film industry's history.
Directed by the National Award-winning director Nag Ashwin, 'Project K' promises to take audiences. On a thrilling and immersive journey where science fiction seamlessly merges with drama. The film also stars Amitabh Bachchan, Deepika Padukone and Disha Patani, and a visionary director leading the ship. 
Earlier, Big B took to Twitter, where he shared the news. By Vyjayanthi Movies about 'Project K' making its debut at the San Diego Comic Con. 
In the caption, he wrote: "I am honoured and have had the great privilege of being a part. Of this great enterprise in Telugu Cinema , 'Project K' and to have had the huge honour of being. In the same frame of the Idol, Prabhas."
"Thank you all… and thank you Nagi Sir, for thinking of me… The humility, the respect and the concern Prabhas has given me has been so so touching and emotional… Not for me, but for all those involved in 'Project K' , may your hard work. Touch new horizons…love and prayers (sic)," he added.
The film is set to release in India on January 12, 2024.