TBA Opinion
The controversy around Village Volunteers of the YSRCP Govt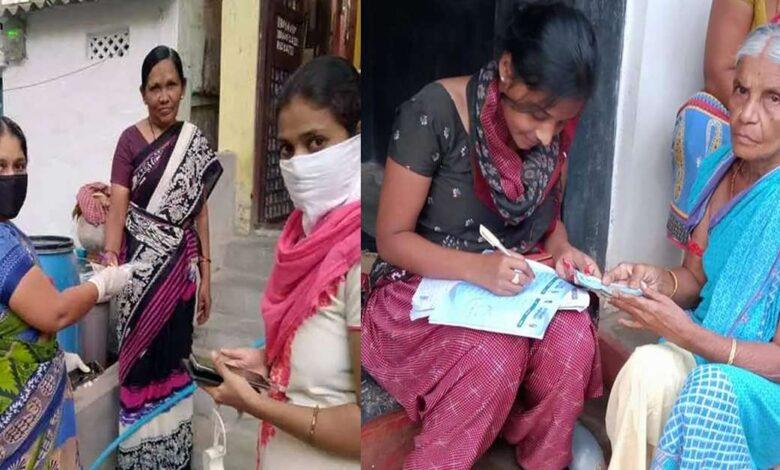 The Village or Ward Volunteer system has been created by the YSR Congress to deliver government service to beneficiaries' doorstep. As part of its key schemes, the YSRCP, introduced this Volunteer system where each volunteer covers 50 households. The state government currently has around 2.6 lakh village volunteers with a monthly pay of Rs. 5000 for each.
The Telugu Desam Party (TDP) and the Jana Sena Party (JSP) have been alleging. That village volunteers have been going overboard with data collection. In the name of checking beneficiaries' data, the volunteers are also asking too many personal questions and making character assassination statements against beneficiaries who are not YSRCP supporters. These opposition parties also allege that volunteers trouble non-YSRCP supporters who are beneficiaries and do not deliver their pensions and other government welfare schemes to these families. 
Additionally, village volunteers have also been used for protests and violence that the YSRCP. Is resorting to, against the opposition parties in the state. There have been stories of village volunteers who have removed people from welfare schemes as beneficiaries if they are. TDP or Jana Sena supporters and have harassed them until they voted for YSRCP. 
Recently, Jana Sena Chief has said that village volunteers are misusing women beneficiaries. For their personal needs and this has created a furore with the ruling party. On the other hand, it is also alleged that village volunteers are taking law and order into their hands in villages. And are running a parallel government of their own like the Bureaucracy and the Police. 
Even the TDP did not hold back on its allegations. From stating that village volunteers have been resorting to violence, the party alleged that the YSRCP. Is gathering data of beneficiaries for electioneering.  While part of these allegations are true, Pawan's statement that Village Volunteers. Are responsible for Human Trafficking of women (missing) in AP is creating a huge furore in the state. 
Meanwhile, these statements by Pawan Kalyan have also embarrassed. The TDP which is likely to form an alliance with the Jana Sena Party. Pawan's unfiltered talk is troublesome politically and can turn the tide against the party. Therefore, as elections in 2024 in Andhra are 10 months away in Andhra, the Jana Sena chief needs. To be aware of his public statements and ensure discretion while also focussing. On ways to expand the party's presence in the state and increase its vote share. 
In conclusion, the village volunteer system created by the YSRCP is not squeaky. Clean and has its own skeletons hidden in the government's closet. However, it is not as bad as Pawan claims it to be too.