Entertainment & Cinema
Prabhas, Deepika s Project K now titled Kalki 2898 AD, first glimpse shows a futuristic world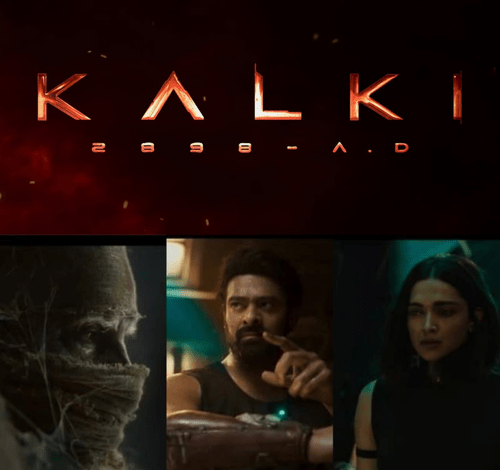 The makers of highly-anticipated film 'Project K', Kalki starring Prabhas, Deepika Padukone, Amitabh Bachchan, and Kamal Haasan in the lead, have finally unveiled the first glimpse at the San Diego Comic-Con (SDCC), with the official title announcement.
The film is now officially titled 'Kalki2898AD'. This cinematic masterpiece has been hailed as a seamless fusion of science fiction and unprecedented storytelling, setting new benchmarks for the genre.
The grand unveiling of 'Kalki2898AD' took place at the prestigious San Diego Comic-Con (SDCC), where the film captivated audiences with its visionary concept and spellbinding visuals.
The new title perfectly encapsulates the essence of the film, generating curiosity and excitement among fans and cinephiles worldwide.
Directed by Nag Ashwin, 'Kalki 2898 AD' promises to transport audiences to a world never seen before in Indian cinema. The film's premise, set in the distant future of 2898 AD, seamlessly blends. Futuristic elements with rich storytelling, offering an unparalleled and immersive cinematic experience.
The one minute 15 second teaser is set in a dark and sci-fi futuristic world. It begins with a glimpse of war-torn time-period, where people are being treated violently by the oppressor, and they are running for their lives. It shows a message flashing 'when the world is taken over by darkness, a force will rise. The end begins now'.
Deepika's character is introduced as a recruit in an army from. The futuristic world, Amitabh's face is seen covered in bandages and shows his powerful eyes. We then see a man holding 'Lord Hanuman's idol in his hand.
Prabhas' character can be seen as a valiant warrior, who becomes the saviour. Of the people and the world, with his futuristic superpowers. It also shows Big B fully covered in bandages and doing some action. 
It further shows a man (probably portrayed as a scientist) asking "what is project k?", after which we get a glimpse of Prabhas' face shot and braving himself against a sword.
Produced by C Aswani Dutt from Vyjayanthi Movies, the magnum opus is set to release on January 12, 2024.