Entertainment & Cinema
A.R. Rahman shares old video of unimpressed Sting listening to his song, says 'I've been there'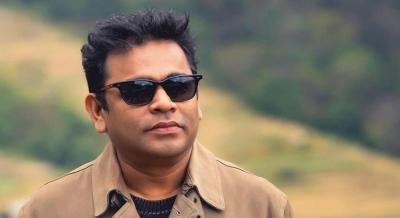 Oscar-winning composer A.R. Rahman shares "been there" as he on Wednesday shared an old video of musician Sting getting uncomfortable while listening to Jose Feliciano's version of 'Every Breath You Take' at 2017 while attending the Polar Music Prize in 2017.
In the throwback clip, Sting was seen being a witness to his own iconic number 'Every Breath You Take', sung by Puerto Rican-born guitarist, but he seemed unimpressed.
Described as the world's most prominent and prolific film composer by Time, his works are notable for integrating Eastern classical music with electronic music sounds, world music genres and traditional orchestral arrangements.
He has won two Academy Awards, two Grammy Awards, a BAFTA Award, a Golden Globe, four National Film Awards, fifteen Filmfare Awards and thirteen Filmfare Awards South in addition to numerous other awards and nominations.
His extensive body of work for film and the stage earned him the nickname "the Mozart of Madras" and several Tamil commentators and fans have coined him the nickname Isai Puyal (English: Music Storm). In 2009, Time placed Rahman in its list of World's Most Influential People.The UK based World Music magazine Songlines named him one of 'Tomorrow's World Music Icons' in August 2011.  international cinema and theatre composer A R Rahman.
Asia's most sophisticated and high-tech studios, Rahman's film scoring career began in the early 1990s with the Tamil film Roja.On captioning the video, Rahman tweeted, "I've been there."
A.R. Rahman shares too has been a witness to unimpressive remakes of his songs such as 'Humma Humma' by Badshah, 'Urvasi Urvasi' and 'Masakali 2.0'.
He is a winner of six National Film Awards, two Academy Awards, two Grammy Awards, a BAFTA Award and a Golden Globe Award.
In 2010, the Indian government conferred him with the Padma Bhushan, the nation's third-highest civilian award.