Food
Indians Snack the Most During Parties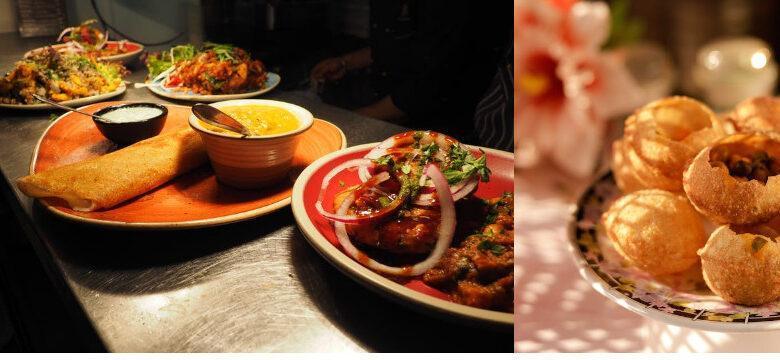 Snacking has become a significant part of every occasion in Indians Snack. Eating is a major component of all festivals, parties, celebrations. And other get-togethers since it is a method to exhibit hospitality and forge relationships.
Godrej Yummiez, a well-known manufacturer of frozen ready-to-cook foods, delved. Deeply into the topic of snacking In IndiaTo create the "STTEM — Safety, Technology. Taste, Ease & Mood Uplifter" — The India Snacking Report (Volume I). Weekends and Parties/guest visits/celebrations were the two major occasions for snacking that tied for first place. An average of 45 per cent of Indians have personal memories of these two events.
The Godrej Yummiez survey shows that when regions are compared, 47 per cent of Northern and Eastern India's. Population Snacks when hosting parties or having visitors over with the same time, snacking was about equally prevalent. In South and West India with 44 per cent and 43 per cent, respectively. The survey also finds that weekend snacking is preferred by 46 per cent of South Indians. And 45 per cent of each of North, West, and East Indians.
Indians Snack Speaking on the insights and the report. Abhay Parnerkar, Chief Executive Officer (CEO), Godrej Tyson Foods Limited (GTFL) said. "As a category thought leader, Godrej Yummiez understands consumers well and shaped trends redefining the frozen ready-to-cook segment. The India Snacking Report is one such initiative by Godrej Yummiez to analyze and predict snacking trends. Snacking remains an integral part of various occasions. For people and this is evident from the insight we received from the report. Going forward, the dynamics that will shape India's snacking habits will be based on the acronym STTEM — Safety, Technology, Taste, Ease & Mood Uplifter — the five pillars."
Snacking during parties
Amongst cities that prefer snacking more during parties and guest visits – Lucknow tops the list with 54 per cent, followed by Jaipur at the second place with 50 per cent and Kolkata with 47 per cent secures third place. Whereas 46 per cent and 45 per cent of people in Pune and Chennai enjoy snacking during parties. Followed by 43 per cent from Mumbai, 41 per cent from Ahmedabad and 44 per cent each from Delhi, Hyderabad and Bengaluru prefer snacking during parties and occasions.
For the second occasion, weekend snacking, Delhi and Lucknow come in third with a 46 per cent score, Pune comes in second with a 47 per cent score, and Chennai comes in first with a 49 per cent score. Mumbai, Bengaluru, and Kolkata are the next three cities, each with a 45 per cent average score. On weekends, 44 per cent of people from Ahmedabad and Jaipur and 43 per cent of people from Hyderabad like to snack.
'STTEM — Safety, Technology, Taste, Ease & Mood Uplifter' — The India Snacking Report (Volume I) was undertaken by InQognito Insights on behalf of Godrej Yummiez. The survey was carried out in 10 cities, including Mumbai, Pune, Ahmedabad, Delhi, Jaipur, Lucknow, Kolkata, Chennai, Hyderabad, and Bengaluru. It also included the North, South, West, and East areas.