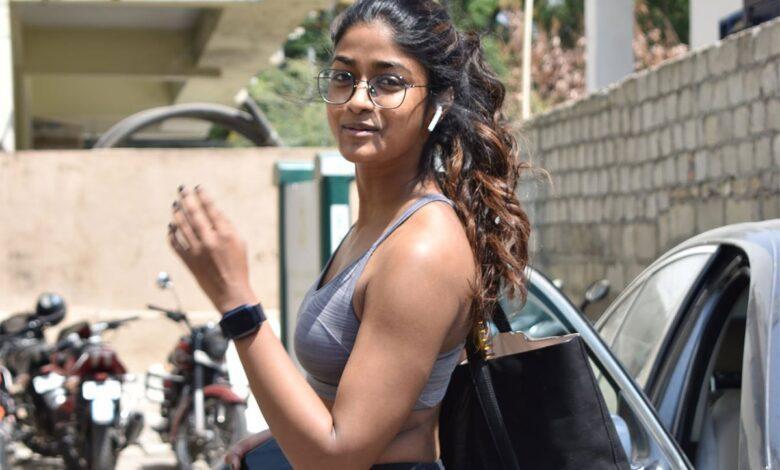 Tollywood actress Dimple Hayathi and her friend were booked by Hyderabad police on. Tuesday for allegedly damaging the car of a top police officer.
They allegedly drove their car into the official vehicle of Deputy Commissioner of Police (Traffic) Rahul Hegde on Monday night.
The Indian Police Service (IPS) officer and.The actress and her friend David live in the same building in Journalists Colony in posh Jubilee Hills.
The DCP's driver Chetan Kumar lodged a complaint with the Jubilee Hills Station. Against the actress and her friend for damaging the vehicle which was parked.In the allotted parking place in the cellar. The complainant alleged that the duo intentionally damaged the car.
Based on the complaint, police registered a case against Dimple Hayathi and her friend under various sections of the Indian Penal Code (IPC). Both were summoned to the police station and were issued a notice under section 41 A of Criminal Procedure Code.
The DCP told reporters that when the driver had parked the car last night, they deliberately dashed their vehicle resulting in damage to the car. "This is clear from CCTV footage. The driver has lodged a complaint and the law and order police are investigating," he said.
The IPS officer said they had earlier blocked the way for his car with wrong parking. Of their vehicle and had arguments with watchmen, staff and neighbours.
He, however, said he had nothing personal against them. "I don't know who they are and they also don't know who I am. I am new to this place," he said, adding that he had once personally requested them to cooperate by not blocking the way.
He denied that the traffic challans issued against the actress' vehicle have anything to do with this issue. The challans were issued for rash driving and wrong number plate. The DCP said traffic police keep issuing challans for violation of traffic rules and this was not done only in her case.
Dimple Hayathi made her film debut with 'Gulf' in 2019 and has acted in movies like 'Khiladi' and 'Ramabanam'. She also worked in the 2021 Hindi film 'Atrangi Re' and acted in a couple of Tamil movies.