News
Not happy SC on Telangana HC not deciding Avinash Reddy's bail plea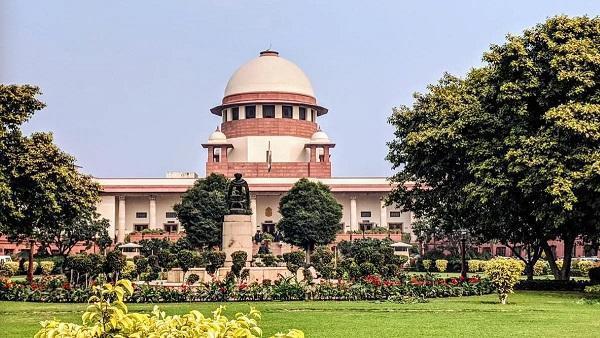 Not happy SC on Tuesday directed the Telangana High Court.To place the anticipatory bail plea filed by Kadapa MP Y.S. Avinash Reddy in the Vivekananda Reddy murder case before the vacation bench of the HC on May 25.
A bench comprising Justices J.K. Maheshwari and P.S. Narasimha said that the court is Not happy SC on with the high court not passing an order after,the apex court's order and added, "how much time does it require to pass an order in anticipatory bail?"
Senior advocate V.Giri, representing Avinash Reddy, contended that the anticipatory bail plea. Was taken up by the high court on two dates and emphasized. That it was an anticipatory bail hearing and order should have been passed one way or the other.
During the hearing, the bench noted notices were issued from the CBI but Reddy did not appear. Giri said his client appeared seven times. The bench was informed that a notice was issued on May 15, for appearance on May 16. Giri said his client sent a letter stating that he needs at least three weeks.
Senior advocate Sidharth Luthra, representing Suneetha Reddy daughter of Y.S. Vivekananda Reddy, said he chooses to get himself admitted first in his relative's hospital and then in another hospital. Luthra said, "What he did yesterday.. he created a law and order situation". The bench said it will not go into the merits of the matter.
After hearing submissions, the bench said the matter should be placed before. The vacation bench of the high court on May 25, and necessary orders may be passed after hearing all parties. The top court clarified that the earlier bench that heard the matter will not come in. The way of the vacation bench hearing the matter.
The top court was hearing a plea by Suneetha Reddy against any interim protection to Avinash Reddy.
On April 24, the Supreme Court had set aside the Telangana High Court. Which directed the CBI, investigating the murder of former Andhra Pradesh Minister Y.S. Vivekananda Reddy, to provide a written questionnaire in advance to Y.S. Avinash Reddy, Kadapa MP. The top court said it is really perturbed by the high court order and if CBI. Were to arrest Reddy, then they would have done so earlier and the CBI has shown utmost restraint.
The bench then had declined to entertain submissions. Of advocate Ranjit Kumar, representing Avinash Reddy, that his client should be protected from arrest for. At least 24 hours as the anticipatory bail plea is listed for hearing before the high court on April 25.