Entertainment & Cinema
Varun Tej-starrer Gandeevadhari Arjuna to feature vintage muscle car reflecting hero s arc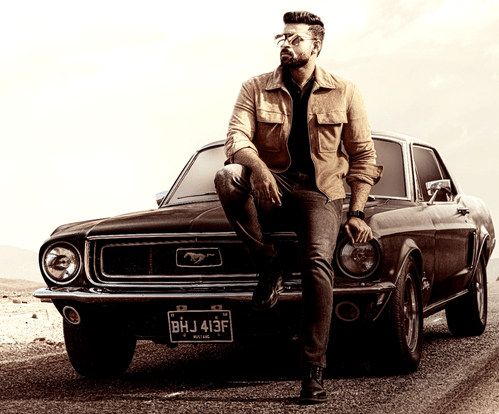 Actor Varun Tej s upcoming Telugu film, 'Gandeevadhari Arjuna' is leaving no stone unturned to bring the style and elegance to the audience. The film, which is directed by Praveen Sattaru, features a vintage car, a 1969 Mustang Mach 1.
The car, named 'Baby', was used in a crucial sequence in the UK, and adds an interesting element to the action entertainer. It was the director's idea to have the protagonist travel by a classic muscle car, and after extensive research, he chose the Mustang. He spent three months tracking down and acquiring the car from an 80-year-old man in the UK who had purchased it in his teens.
The car is said to play an important role in the film and has a lot. Of significance in the protagonist's journey.
The Mustang Mach 1 was customised in the UK to suit the film's requirements. The modifications include a thin steering wheel, a gear rod. With a skull, several army stickers on the body, and a new engine. Additionally, the car received a fresh paint job as part of the makeover. The entire customisation process took over 30 days to achieve the desired result.
The Varun Tej director draws a parallel between the Mustang Mach 1. And the Kapi Dhwaja (chariot) of Arjuna in the Kurukshetra War, emphasising that the car reflects. The hero's character arc and attitude in the film.
With such attention to detail and a vintage car taking the centre stage. 'Gandeevadhari Arjuna' promises to be an action-packed and visually stunning film.
The details with regards to the plot and the release date are currently under the wraps.