Technology
Oracle to modernise India s edtech platform DIKSHA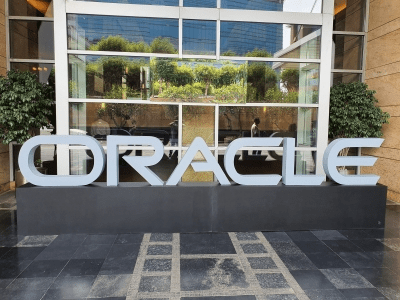 Cloud major Oracle on Wednesday announced that the Ministry of Education has selected "Oracle Cloud Infrastructure" (OCI) to modernise India's national education technology platform "Digital Infrastructure for Knowledge Sharing" (DIKSHA).
Under the multi-year collaboration agreement, OCI will help the Ministry of Education. Use DIKSHA to provide educational resources to millions of additional students, teachers and collaborators across the country as well as help make DIKSHA more accessible and lower its IT costs. 
The edtech platform supports 1.48 million schools across all of India's 35 states. And union territories and is available in 36 Indian languages. 
"Our next generation cloud, perfectly aligns with DIKSHA's goals because of its ability. To provide scalability and elasticity while running applications faster, more securely, and more efficiently. Shailender Kumar, senior vice president and regional managing director, Oracle India. And NetSuite Asia Pacific and Japan, said in a statement.
Moreover, the company said that DIKSHA generates a large number. Of logs, for which they use Elasticsearch, Logstash, and Kibana (ELK stack) to diagnose applications, monitor performance, and create dashboards. 
OCI Compute VMs and OCI Storage will help manage the platform's workload and store. Application content such as PDFs, videos and webpages as well as performance logs. 
Additionally, OCI Media Flow and OCI Media Streams help make it easier for users to access. The nearly 1.5 million videos on the platform by processing and storing video. Content in the right formats and resolutions to meet the users' needs.
"We need to embrace modern tools and technology to make education more easily available. And securely accessible to everyone," Dr Indu Kumar, Head of Department, ICT and Training, CIET, NCERT, Ministry of Education, Government of India, said in a statement.
The DIKSHA migration project is being implemented by two Oracle PartnerNetwork members, Bharti Airtel and Trigyn Technologies. DIKSHA will be deployed in the Oracle Cloud Mumbai region.