News
Digital data protection bill likely to be introduced in Lok Sabha tomorrow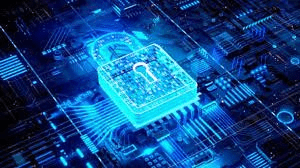 The Digital Personal Data Protection Bill, 2023 is likely to be introduced in Lok Sabha on Thursday.
The bill, which was cleared by the union cabinet on July 5, aims to establish the comprehensive legal framework governing digital personal data protection in India.
It also provides for the processing of digital personal data in a manner that recognises both the right of individuals to protect their personal data and the need to process personal data for lawful purposes.
The bill also says that if one's personal data is misused, it will entail a fine of up to Rs 500 crore, sources said.
The bill will have jurisdiction over the processing of digital personal data in India.
This includes data collected online or offline and later digitised.
The bill will also apply to the processing of data outside of India if it involves offering goods or services or profiling individuals in India.
Also, in order to ensure that provisions of the bill are enacted properly, a data protection board would be set up. It will hear grievances of the people and redress them.
To ensure protection of one's data, if a user deletes one's social media account. Then the company too will have to do the same.
Also the users will have the right to update or delete their personal data from social media platforms.
More significantly, any data considered harmful for children, would require parental consent.
Social media companies would also have to ensure that children's data is not being tracked.
Another provision included in the bill says that if a company requires biometric data. Of an employee for attendance purpose, then it will have to seek the employee's permission for it.
The bill also empowers users with the right to know which organisation wants to use his or her personal data.
The controversial bill is the government's second attempt at preparing a framework for personal data protection.
The government had withdrawn the earlier version of the bill titled Personal Data Protection Bill 2019. In August last year, after a joint committee of Parliament had recommended 81 amendments. And 12 recommendations towards a comprehensive legal framework on digital ecosystem.