News
Accused in Vivekananda Reddy murder case to be produced in Hyderabad court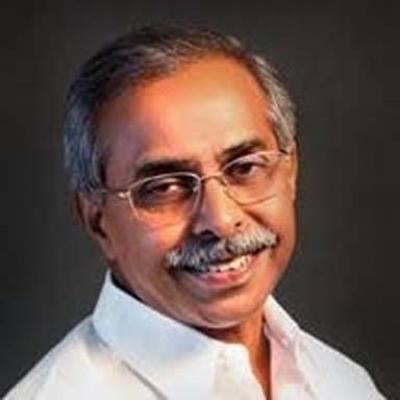 The accused in the four-year-old sensational murder case of former Andhra Pradesh Minister Y.S. Vivekananda Reddy will be produced before the CBI Special Court in Hyderabad on Friday.
This would be the first time after the Supreme Court transferred the case from Kadapa to Hyderabad that the accused will make an appearance in the court.
Sunil Yadav, Umashankar Reddy and Devireddy Shivshankar Reddy, currently lodged in Kadapa jail, were being brought to Hyderabad amid tight security.
Erra Gangi Reddy, who is on bail and driver Dastagiri, who has turned an approver, will also appear in the court.
The CBI court has issued separate summons to all the accused to appear before it on Friday. Production warrants were issued to the accused lodge in the Kadapa Jail while the investigating agency issued summons to other two accused.
Vivekananda Reddy, paternal uncle of Andhra Pradesh Chief Minister Y.S. Jagan Mohan Reddy, was found murdered mysteriously at his residence at Pulivendula in Kadapa district on March 15, 2019, a month ahead of 2019 general elections.
The 68-year-old former state minister and former MP, brother of former chief minister Y.S. Rajasekhara Reddy, was alone at his house when unidentified persons barged in and killed him. He was killed hours before he was to launch YSR Congress Party's election campaign in Kadapa.
Though three Special Investigation Teams (SITs) conducted the probe they failed to solve the mystery.
The CBI took over the investigation into the case in 2020 on the direction of Andhra Pradesh High Court while hearing a petition of Vivekananda Reddy's daughter Sunitha Reddy, who raised suspicion about some relatives.
The CBI filed a charge sheet in the murder case on October 26, 2021 and followed it up with a supplementary charge sheet on January 31, 2022
In November last year, the Supreme Court transferred to a CBI court in Hyderabad the trial and probe into the larger conspiracy behind the murder. The apex court observed that doubts raised by Sunitha Reddy about getting a fair trial and investigation in Andhra Pradesh were reasonable.
Stepping up the pace of investigation, the CBI on January 28 questioned Kadapa MP Y.S. Avinash Reddy, for more than four-and-a-half hours.
Avinash Reddy is nephew of Vivekananda Reddy and cousin of Chief Minister Jagan Mohan Reddy.
On February 3, the CBI questioned Krishna Mohan Reddy, Officer on Special Duty (OSD) for the chief minister.
The central agency also quizzed Naveen, who works in the house of the chief minister. The CBI officials questioned the duo for six-and-a-half hours in Kadapa.
They were reportedly questioned about the sequence of events on the day when Vivekananda Reddy was murdered. They collected information about phone calls made or received by them on the day.