News
Andhra Pradesh HC stays construction of houses in Amaravati s R-5 zone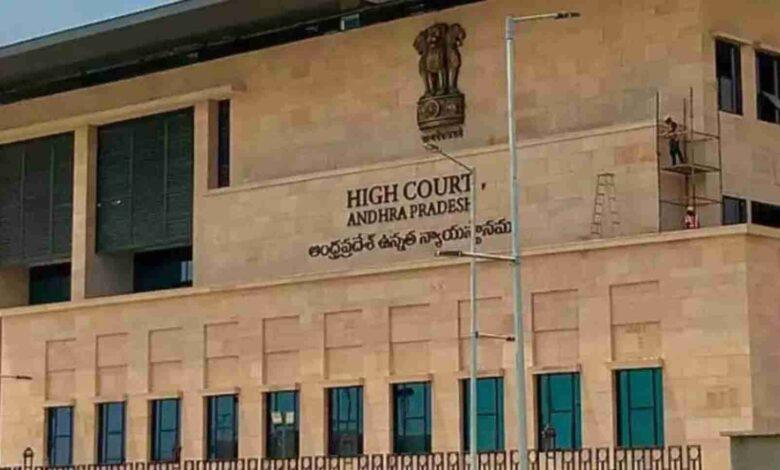 In a setback to Jagan Mohan Reddy-led government, the Andhra Pradesh High Court on Thursday stayed construction of houses by the state government for the poor in Amaravati Capital region.
In an interim order, the court directed the government to stop construction of houses in an area called the R-5 zone.
A three-judge bench comprising Justice DVSS Somayajulu, Justice Manavendranath Roy and Justice Ravi Nath Tilhari pronounced the order on petitions challenging the construction of houses in an area meant for development of the state capital.
Farmers of the capital region and others challenged the Government. Order creating an R-5 zone for construction of houses for 'outsiders'.
Ignoring the protest by farmers, Chief Minister Y. S. Jagan Mohan Reddy laid the foundation stone for the construction of 50,793 houses for the poor in the CRDA region on July 24.
Jagan said that the government is spending Rs 1829.57 crore on this project, out of which Rs 1371.41 crore will be incurred for the construction of houses and Rs 384.42 crore towards infrastructure facilities like roads, electricity and drinking water.
In March, the state government declared a new zone R-5 in Amravati. To provide houses to poor people over 900 acres of land.
It is part of the land that was previously earmarked for industries, businesses and other. Commercial purposes in the master plan for the Amaravati capital area. The move had angered Amaravati farmers' Joint Action Committee (JAC), which challenged it in the High Court. On the ground that this will change the status of the capital region and affect their interests.
The High Court on May 5 refused to pass interim orders on a petition challenging the government move.
Later, the Supreme Court also declined to grant stay on the High Court order.
However, the apex court also ruled that the rights of beneficiaries of house sites. Will be subject to the Andhra Pradesh High Court's final judgment.
The Chief Minister had formally launched distribution of house site pattas on May 26 to the poor.
He launched the programme in the R-5 zone spread over Guntur and NTR districts.
On July 11, the Andhra Pradesh High Court referred the case relating. To allotment of house sites in R-5 zone to a three-member bench.