News
AP's thoughtless welfare schemes draw Centre's ire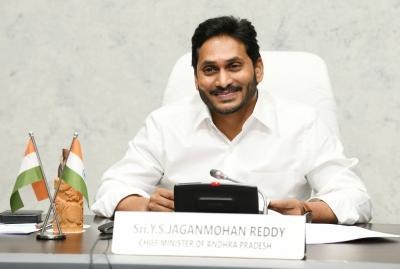 The government of India found fault with the Jaganmohan Reddy-led government for relabelling centrally-sponsored schemes as "Jagananna schemes". Raising a serious objection over the matter, the Government of India has asked the state government to explain its stand on renaming schemes and the constant mismanagement of funds.
According to sources, Centrally-sponsored schemes such as Integrated Child Protection Scheme (ICPS), Integrated Child Development Services (ICDS) and Poshan Abhiyaan have been renamed in Andhra Pradesh by the YSCP government as 'Jagan Anna Goru Muddha' 'Jagan Anna Paalavelluva' and 'YSR Sampoorna Poshana.'
For the year 2021-22, the YSRCP-led government received Rs.187 crore from the Government of India under ICPS and ICDS schemes. But, the AP government did not submit the transaction details of these funds. Following this, the Centre enquired about it.
In this regard, the Secretary to the Union Ministry of Women and Child Development had written to AP state's Women and Child Development department secretary. Interestingly, the BJP-led government at the Centre is surprised and angry over why the state is resorting to such low-level propaganda to even rename central schemes as their own.
On the other hand, the forceful funds diversion of Rs. 250 crore from NTR Health University by the Jagan-led government has also angered the Centre. Not just diversion, but blackmail and extortion stories of the Vice-Chancellor elaborated in the media have shocked many in the state.
Meanwhile, employees of the NTR Health University are strongly opposing diversion of funds which are meant for development of the university and to meet funds for salaries and pensions for staff. They have gone on a rampage against the current government and are protesting these extortionist ideas that the YSRCP government is indulging in, despite pushing the state into a massive financial crisis.
Going by the current situation, it is clear that the Centre is now gradually eyeing and taking stock of adversities in Andhra Pradesh. But, on the other hand, does this also indicate that BJP's interest in AP is growing or is this just another political gimmick between the YSRCP and the BJP to divert public's attention from crucial issues?
One never knows the true story in politics, ever!