Featured News
Formalizing corruption in land deals – True Story of Andhra Pradesh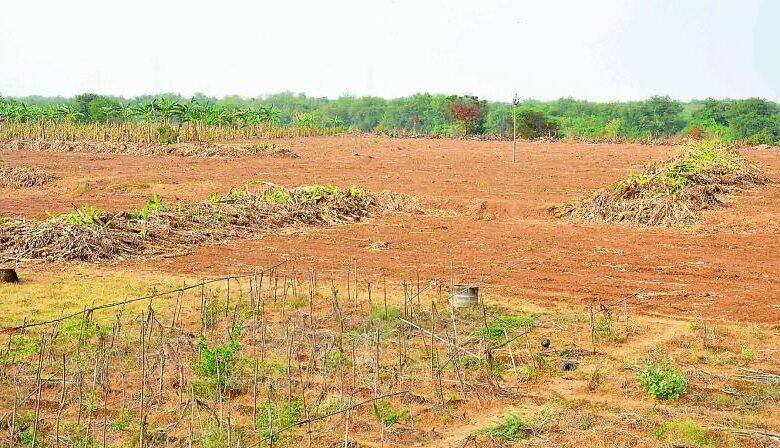 Corruption in the government system across India is institutionalized. But, who thought that a state's Chief Minister and its government could also silently pass off a Government Order, mandating citizens or land buyers or realtors to give the government a "certain share" in land deals or every layout in AP.
In a shocking GO, the Andhra Pradesh government has sought that "owners/developers have to hand over the land "to the concerned District Collector" and that the "5 per cent additional land reserved will be utilized for the YSR Jagananna housing scheme for the poor".
The notification also laid out various other options. If the owner/developer cannot hand over the land from the current layout, they can either hand over the same amount of land within a three-kilometer range, or pay the basic value of the 5 per cent of land to the Development Authority. For areas not covered by the Development Authority, the payment should be made to the Urban Local Body (ULB).
Following this GO, several realtors are speaking out against the move. "Layouts are all very expensive lands. How can the government take such a decision? I don't even think they consulted any of the private relators before passing this order," said one realtor.
On the other hand, political analysts and economists say that this is one way for the government to openly normalize corruption and its share in lands/layouts across the state. "It is a ridiculous move for any person or realtor. How or why should someone give a share of their land (bought by themselves) to the government. There is no point of buying the land then," said a citizen, fuming at the decision.
Speaking on condition of anonymity, a political activist from Vizag said: "All our lands have been encroached upon and grabbed by YSRCP leaders and MLAs. And, if we are not heeding to their requests, they are resorting to blackmail and extortion. Some have even been beaten up and threatened when they refused to budge. All our properties and hard-earned assets are vanishing as this Jagan government is bubbling up everything. Nothing remains anymore in AP, neither development nor free will."
Interestingly, the government is calling this as a GO to secure land for the poor. The important question is when someone buys a piece or parcel of land, why would they want to accommodate the poor people within their own parcel of land? Some say this move is not being accepted across the state but citizens are silently weeping at their decision for voting YSRCP to victory in 2019 assembly elections.
Well, with the example of Andhra Pradesh, one clearly understands how voting can change or destroy lives and shatter dreams and hopes of a prosperous state. What will happen from here on is only going to get worse, experts say!