News
Digital Personal Data Protection Bill ready, will be introduced in Monsoon Session: Centre to SC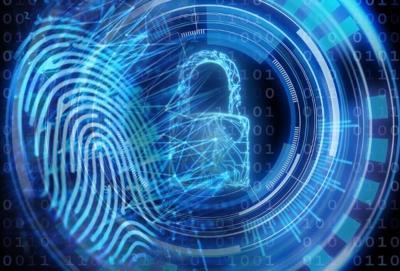 The Attorney General (AG) R. Venkataramani on Tuesday informed the Supreme Court that the Digital Personal Data Protection Bill is ready and will be introduced in Parliament in the upcoming Monsoon Session, and it would also address concerns raised by petitioners about personal data protection in connection with WhatsApp privacy policy.
On February 1, the Supreme Court had directed WhatsApp to give wide publicity in the media that users aren't bound to accept its 2021 privacy policy and also WhatsApp's functionality would not be affected till the new Data Protection Bill comes into effect.
The AG on Tuesday submitted before a five-judge constitution bench headed by Justice K.M. Joseph that the Bill is ready. It would be introduced in Parliament. The AG stressed, "In the monsoon session, it (Bill) will be introduced…"
Justice Joseph asked the AG, "Monsoon Session means?" The AG replied that it will be in July.
The bench — also comprising Justices Ajay Rastogi, Aniruddha Bose, Hrishikesh Roy and C.T. Ravikumar — said then the matter can be posted in July for hearing. At this juncture, senior advocate Kapil Sibal, representing WhatsApp, said the session is at the end of July. It was suggested to the bench that having a hearing in the matter in August will be more practical.
Senior advocate Shyam Divan, representing one of the petitioners, said the matter should be listed earlier and the Bill was supposed to be introduced in the last winter session but it did not happen.
The AG replied that the consultation process is a continuous process, "it went through a very qualified consultation process and do not say that we are taking time, and you want a good law to come…"
Divan replied, "We, of course, want a good law to come…", and asked the court to not link court hearing to the legislative process and stressed that the legislative process is complex, and the Bill may be referred to some committee and it may go here or it may go there.
After hearing the submissions, the bench noted AG's submissions that the Bill, which would address all the concerns, is going to be tabled during the Monsoon Session, which will commence in July. The bench said considering the circumstances the matter may be placed before the Chief Justice of India so that a bench can be constituted preferably in the first week of August.
The apex court, in its February 1 order, had noted: "When these matters were taken up, the respondents, in particular, the learned Attorney General and the learned Solicitor General appearing for the Union of India again brought to our notice the fact that a Bill called the Digital Personal Data Protection Bill, 2022, is on the anvil. It is their contention that the Bill would deal with all the aspects which are the subject-matter of the petitions before this court and their approach is that the matters may not be taken up for hearing."
The top court was hearing petitions, which included a plea filed by two students, Karmanya Singh Sareen and Shreya Sethi against the contract entered into between WhatsApp and its parent Facebook to provide access to calls, photographs, texts, videos, and documents shared by users. The petitioners claimed that it is a violation of their privacy and free speech.
In May 2021, WhatsApp in a response to the Ministry of Electronics and Information Technology's letter had assured that the messaging service will not limit functionality for its users if they do not accept the new privacy policy update.
In February, the top court had observed that giving wide publicity to the WhatsApp undertaking would benefit those who have not agreed to the terms of its 2021 privacy policy. The top court asked WhatsApp to give advertisements in five newspapers regarding its undertaking given to the government.
The bench had said, "We further direct that WhatsApp will give publicity to this aspect to the customers of WhatsApp in five national newspapers on two occasions."