News
How State Govt Employees have become centre of political propaganda in AP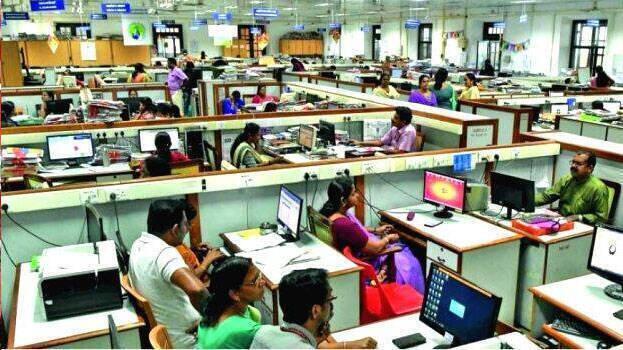 If one looks at the number of times AP Employees Joint Action Committee (JAC) leaders have changed their statements, you will see how they play politics with politicians. As employees who need to take accountability for doing people's work and service to citizens, there is hardly any responsibility from their side.
In fact, post-bifurcation, AP Government Employees have been showered with a lot of perks from — 5-day work week to having special buses to Amaravati, to housing and plots allotted for their stay. That apart, the previous Chandrababu Naidu government also increased their pay and arrears to 43% fitment, allowing them a huge increase. Despite all the perks showered on them during the TDP government, employees had a negative sentiment against Chandrababu Naidu (because he demanded accountability for work from them).
But, after the Y.S. Jaganmohan Reddy-led government took over, AP Employees JAC came out in the open and gave statements to the media on how they wanted Jagan to win. Over time, under the YSRCP government, they witnessed how 43% fitment was brought down to 15% and they were even not paid their salaries or pensions on time, along with pending arrears.
Despite so much unrest brewing within employee unions, JAC leaders portrayed how everything has been hunky-dory under the Jagan government, until Government Teachers began protesting non-payment of salaries and accumulating dues. While all of this was kept suppressed until a point, JAC leaders also realised how they were being robbed off their own benefits for working.
Even after all this transpired between the Employee JAC and the YSRCP government, leaders kept singing praises for Chief Minister Jagan. It didn't stop there. Even in TV interviews and statements to the media, they've been loyal to the CM despite facing resistance from the government. Such is the oppression in Andhra Pradesh currently where no one is allowed to speak against the Chief Minister or the bad decisions the government has been taking.
It looks like Employees JAC leaders are YSRCP party spokespersons rather than being those serving people of AP. This trend also reflects how they are neck-deep into political propaganda and have stopped focussing on their work, but rather praise the government for no reason.
If everything was going so good in AP like the employees JAC leaders say, then why did investments and big names leave Andhra Pradesh which is wallowing in financial deficit, to a point where the state can go bankrupt any moment!