News
Indian-origin Ajay Banga becomes 14th President of World Bank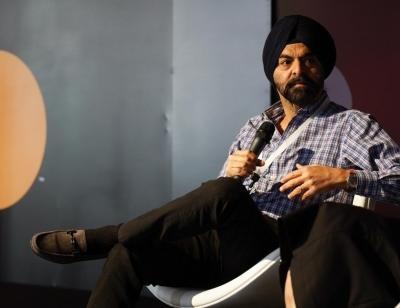 An Indian-origin Ajay Banga, was on Wednesday selected as the President of World Bank by its executive directors for a five-year term starting June 2.
"The Board looks forward to working with Mr. Banga," the World Bank Board said in a statement.
Banga was the nominee of President Joe Biden of the US, which has chosen every World Bank President in an unwritten agreement with Europe since 1944, according to which Europe gets to select the President of the International Monetary Fund (IMF), leaving the World Bank top job for the US.
They still go through the process of nomination and "selection", which is really a tool to grant confirmation.
Indian-origin Ajay Banga will be the 14th President of the World Bank. He will take over from David Malpass, who was nominated by former President Donald Trump.
Banga was born in Pune, Maharashtra, and went to schools in Shimla and Hyderabad. He graduated in economics from St Stephen's College in Delhi. And did his masters in business administration from the Indian Institute of Management, Ahmedabad.
"Ajay Banga will be a transformative leader, bringing expertise, experience, and innovation to the position of World Bank President," Biden said in a statement.
"And together with World Bank leadership and shareholders, he will help steer the institution as it evolves. And expands to address global challenges that directly affect its core mission of poverty reductiona, including climate change. Ajay will also be integral in bringing together the public and private sectors, alongside philanthropies. To usher in the fundamental changes in development finance that this moment requires."