News
Lambasting China, DoNER minister says Arunachal shall remain integral part of India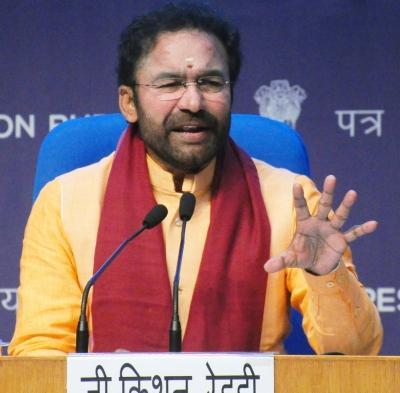 ) As China attempts to rename places in Arunachal Pradesh and fumes over Home Minister Amit Shahs visit on Monday-Tuesday, DoNER minister G. Kishan Reddy said on Tuesday that Arunachal Pradesh has been, is and shall remain an integral part of India.
The Development of North Eastern Region (DoNER) Minister said that no nation provides a single inch of land to others and India too will not do this under any circumstances.
"Be it Arunachal Pradesh or any other part of the country, our army is ready to protect every inch of its territory. China should realise that such a claim would only increase the gap between the two nations and shall neither benefit China, or India.
"So China should understand and maintain peace, be it in Arunachal Pradesh or other borders. It should maintain the status quo and both nations should move towards development through fraternity. But China is not doing this with India. The Prime Minister (Narendra Modi) had repeatedly raised this issue with China," Reddy told the media on the sidelines of an event here.
The minister said that no nation has any right to interfere in India's development process within its territory.
He added that few nations which want to capture the market here are unhappy with India's development but the country would continue to develop its infrastructure and transform into a manufacturing hub.
"The government wants to develop all sectors and regions of India from all directions, but few nations are annoyed as our country is developing, manufacturing and improving its infrastructure.
"We would not allow them to transform India into a market for selling their products. India would be the manufacturing hub and sell and export its products in the global markets," Reddy said.
The minister also highlighted various development schemes and activities taking place in the northeast region, especially in the fields of connectivity, tourism, infrastructure development, trade and industry besides restoration of peace by reducing insurgency since the Narendra Modi-led government came to power in 2014.
"During the past nine years, Rs 5 lakh crore has already been spent for the development of the eight northeastern states and more is in the pipeline," Reddy said, adding that to bring investment to the northeast region, the DoNER ministry would hold a northeast investment summit in Delhi soon, besides organising roadshows in all the major metropolitan cities across the country.
However, the biggest challenge in the region is availability of suitable land, he pointed out.