News
Sitharaman directs rural banks to remove duplication of Jan Dhan accounts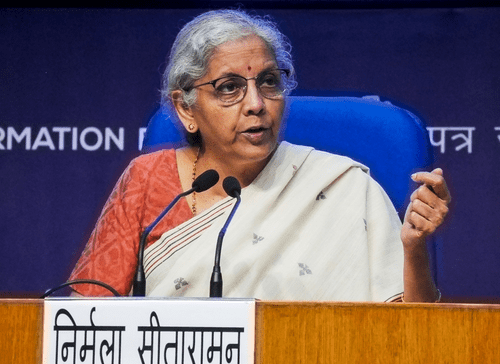 Finance Minister Nirmala Sitharaman on Wednesday directed regional rural banks (RRBs) to remove duplication of Jan Dhan accounts and facilitate storage facility for apple growers particularly in Jammu and Kashmir and Himachal Pradesh.
She said this during a review meeting of RRBs, where she emphasised on digital capability upgradation of RRBs and instructed the chairman of Punjab National Bank (PNB) to ensure that all RRBs under its ambit acquire digital onboarding capability by November 1, 2023.
Also present during the meeting were banking secretary as well as the additional secretary. Along with heads of RRBs, RBI officials and representatives of NABARD. 
Sitharaman also said that banks should map RRBs with MSME clusters and put greater. Thrust on increasing network of rural branches in cluster areas identified by the ministry of MSME. 
She further emphasised on increasing penetration under Mudra Yojana. And financial inclusion, while stating that a roadmap has to be prepared for completing. The designated activities in a time bound manner.