News
Students build critical motor for ISRO s Chandrayaan-3 moon mission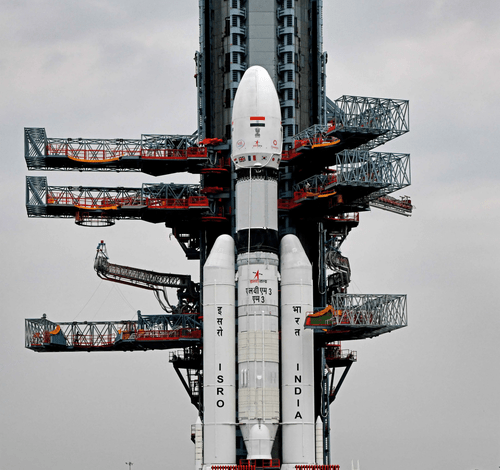 As the countdown for the launch of India's third mission to the moon — Chandrayaan-3 — progressed smoothly with millions of people waiting with bated breath, a team of students has built a critical motor for the Indian Space Research Organisation's (ISRO) indigenous spacecraft to the moon.
ISRO had entrusted the creation of a variety of motors for its space mission to the Sona College of Technology's SonaSPEED team in Salem, Tamil Nadu.
The space agency finally picked up a stepper motor created. For use in the Launch Vehicle Mark-III (LVM 3) to launch Chandrayaan-3. 
For travel into space, Chandrayaan-3 launch vehicle, the LVM 3, has successfully been integrated with the moon mission.
The magnet stepper motor is used in the actuator assembly of the LVM 3 for controlling. The rocket engine's liquid fuel and oxidizer mixture ratio.
"We are privileged to contribute to ISRO's moon mission through R&D work at the Sona College of Technology. The research team is committed to supporting ISRO's future space missions too," said professor N Kannan, Head, SonaSPEED, Sona College of Technology.
According to Chocko Valliappa, CEO, Vee Technologies, the technology firm that was entrusted. With manufacturing and quality assurance of the motors by SonaSPEED, "successful integration. Of stepper motor in the Chandrayaan-3 launch vehicle is a tribute. To the supremacy of India's engineering talent in indigenising ISRO's pathbreaking missions".
Access to this homegrown technology has spurred Vee Technologies' motor division. To participate in India's strategic space and defence sector with confidence.
The division undertakes precision engineering, addressing requirements for high-quality products required for defence, space and automotive markets.