News
Supreme Court gets five new judges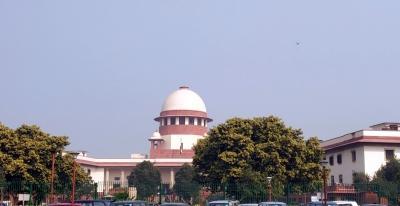 The Supreme Court on Monday got five new judges. Chief Justice of India D.Y. Chandrachud administered the oath of office to Justices Pankaj Mithal, Sanjay Karol, P.V. Sanjay Kumar, Ahsanuddin Amanullah and Manoj Misra as judges of the Supreme Court.
With this, the number of the apex court judges rose to 32 as against the sanctioned strength of 34 judges. The oath-taking ceremony was attended by Supreme Court judges, lawyers, and family members of the new judges.
Amid the long-drawn tussle between the Centre and the judiciary over the appointment of judges, the Centre on Saturday cleared the names of five judges for appointment to the Supreme Court.
Recently, constitutional functionaries, including Law Minister Kiren Rijiju , have questioned the collegium system for the appointment of judges, which was seen as the government's bid to have a larger say in the appointment of judges.
On Friday, the Attorney General R. Venkataramani had informed a bench comprising Justices Sanjay Kishan Kaul and Abhay S. Oka that the names of the five judges will be cleared very soon.
During the hearing, the Supreme Court had warned the Centre on the delay in clearing the transfer of high court judges recommended by the apex court collegium, saying it may result in both administrative and judicial actions which may not be palatable. The bench said, "Don't make us take a stand which will be very uncomfortable…" and further added that if transfer of judges is kept pending then it is a serious issue.
On December 13, 2022, the six-member collegium had recommended Justice Mithal, Chief Justice, Rajasthan High Court (parent high court: Allahabad); Justice Karol, Chief Justice, Patna High Court (PHC: Himachal Pradesh); Justice Kumar, Chief Justice, Manipur High Court (PHC: Telangana); Justice Amanullah, judge, Patna High Court; and, Justice Misra, judge, Allahabad High Court.
On January 31, the collegium also recommended for the elevation of Justice Rajesh Bindal, Chief Justice of Allahabad High Court and Justice Aravind Kumar, Chief Justice of the Gujarat High Court as judges of the top court. These recommendations are still pending with the central government.