News
Tirumala's popular priest Dollar Seshadri dies of cardiac arrest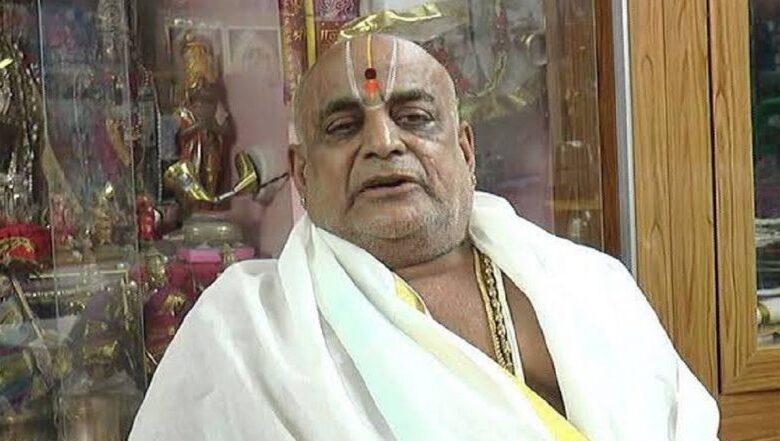 One of the most popular priests at Tirumala Venkateswara Swamy temple at Tirupati, died of cardiac arrest today in the early hours. P Seshadri, popularly known as Dollar Seshadri, who was the Officer on Special duty at Tirumala Tirupati Devasthanam (TTD), had come to Vizag on Sunday evening to participate in the TTD's Kartika Deepotsavam at RK Beach, which was to be conducted on today evening.
He suffered a massive stroke in the wee hours on Monday and was rushed to a corporate hospital at Ramnagar in the city, where he was declared dead on arrival by the doctors. His mortal remains are being airlifted to Tirupati, where his final rites will be performed.
Several leaders, CM Y.S. Jaganmohan Reddy, TDP Chief N. Chandrababu Naidu and several religious heads from across the country expressed shock over his sudden demise and offered condolences. Dollar Seshadri joined TTD in 1978, and continued to serve the temple body as an OSD post his retirement in 2007.
He is known for his key role in the transition-abolition of the hereditary archakas post-mirasis systems at the Tirumala temple, which were abolished by the Andhra Pradesh government in 1996 after a prolonged legal battle.
It may be recalled that Seshadri emerged as the face of the richest Hindu temple in the country. Though he was forced to quit and stay away from the Tirumala temple for a while after the gold dollar scam rocked the TTD, he re-joined the temple after the Court acquitted him in the case and he again served the temple till his last breath.