News
Why One Capital could just be YSRCP's poll gimmick for AP?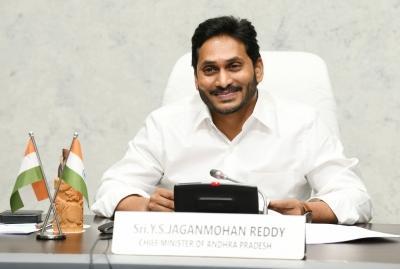 Soon after Chief Minister Y.S. Jaganmohan Reddy announced that the government is withdrawing its three-capitals decision, many seemed more confused about the decision. Following this, YSRCP leaders mentioned a "new and improved law" on capital without any explanation of clarity offered on it.
Despite the state government informing the High Court of Andhra Pradesh that Amaravati will be the sole capital, there is still no clarity as the Chief Minister hasn't made a statement yet. On the other hand, political observers believe that this could be a usual diversion tactic of the YSR Congress Party.
Three reasons that seem obvious for attention-diversion at this point are: 1. Floods in the state (which have battered many parts of Rayalaseema and Coastal Andhra); 2. The incident of insulting TDP Chief on the floor of Legislative Assembly and making personal attacks on his wife; 3. Lack of financial capacity of the state to pay salaries or implement welfare schemes as the state is on the verge of a financial emergency.
While the above reasons seem obvious, there is also a political strategy behind this, predict political analysts. One: The Capital decision on which city will be chosen as the capital could be kept pending until the 2024 elections. That way, it will allow the YSRCP government to spend another two years on this issue while also allowing the BJP to show that it supports the "One-Capital" decision and will claim that it was responsible for doing so.
Going by the way this narrative on "One-Capital" is stirring, it is clear that YSRCP and BJP are playing this game carefully while also dangling the meat of one-capital decision as an election plank. How this conversation will pick up among the citizens of the state who already feel cheated by the current government is yet to be seen!