Politics
Andhra Pradesh HC grants bail to TDP leaders in chit fund case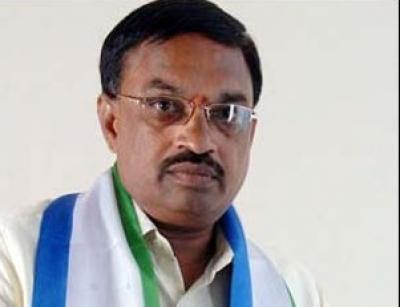 To clarify The Andhra Pradesh HC on Wednesday granted bail to former Telugu Desam Party (TDP) MLC Adireddy Appa Rao and his son and TDP state executive secretary Adireddy Srinivasa Rao in a case relating to financial irregularities in a chit fund company.
They were arrested by the Crime Investigation Department (CID) of Andhra Pradesh on April 30. They had filed a petition for bail. And the Andhra Pradesh HC had completed hearing on the same two days ago.
Appa Rao, the husband of TDP Rajahmundry MLA Adireddy Bhavani, and their son Srinivasa Rao, are directors in Jagajjanani Chit Funds Private Limited.
During the hearing on the bail petition, the counsel of the TDP leaders argued.That the Depositors Act does not apply in the case. They also argued that a case was registered against them without any complaint lodged by depositors.
On behalf of the state government, Advocate General Sriram submitted to the court that the accused diverted money of the depositors for other purposes.
The main opposition TDP had condemned the arrests. TDP national president and former chief minister N. Chandrababu Naidu spoke to Bhavani over phone and expressed solidarity with her.
Naidu said that the political harassment and vendetta by the YSR Congress Party (YSRCP) government is increasing by the day. He lamented that there is no change in the ruling party's behaviour.
The TDP president had said the YSRCP government believed only in illegal cases and illegal arrests. He said the arrest of Appa Rao and Srinivasa Rao is another example of the YSRCP government's politics of vendetta.
The TDP chief said despite courts reprimanding the government on many occasions, the Jagan government has not mended its ways.