Politics
CBI Focuses on Security of accused-turned-Approver in Viveka murder case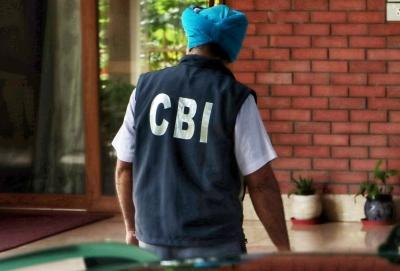 CBI Focuses on Security, With Vivekananda Reddy murder case investigations reaching a crucial stage. The Central Bureau of Investigation (CBI) investigation is now focusing on security of Shaik Dastagiri, an accused-turned-approver in the case.
The CBI officials on Tuesday visited the house of Dastagiri in Pulivendula town of Kadapa district and gathered details of security being provided to him. They advised him to bring to their notice immediately any problem that he may be facing.
The CBI officials asked Dastagiri to be on alert in view of the latest developments in the case.
On many occasions in the past, Dastagiri had said that he faced a threat to his life. Dastagiri, who had worked as the driver of Vivekananda Reddy, had demanded security for him and his family members.
Dastagiri, who is accused number four in the case, said the threat to his life and the lives of his family members increased after he gave two statements to the CBI in the case in 2021 and 2022.
Meanwhile, the Telangana High Court on Tuesday adjourned the hearing on the anticipatory bail petition of Kadapa MP Y.S. Avinash Reddy.
The Supreme Court had on Monday set aside the Telangana High Court's interim order, staying his arrest by the CBI till April 25.
The High Court adjourned the hearing to Wednesday as the copies of the Supreme Court's order were not available.
The apex court pronounced the order on a petition filed by Vivekananda Reddy's daughter Suneetha Reddy.
A bench comprising Chief Justice D.Y. Chandrachud and Justice P.S. Narasimha also extended the deadline for completing the investigation into the case till June 30.
The Supreme Court had earlier fixed April 30 as the deadline for the CBI.
Vivekananda Reddy, brother of former (undivided) Andhra Pradesh Chief Minister Y.S. Rajasekhara Reddy, and uncle of present Chief Minister Jagan Mohan Reddy, was murdered at his residence in Pulivendula on March 15, 2019, weeks before the elections.
The 68-year-old former state minister and former MP was alone at his house when unidentified persons barged in and killed him.
The CBI took over the investigation into the case in 2020 on the direction of Andhra Pradesh High Court while hearing a petition of Suneetha Reddy, who raised suspicion about some relatives.
Expediting the probe into the case, the CBI recently arrested Avinash Reddy's father Y.S. Bhaskar Reddy and their follower Uday Kumar Reddy.
Bhaskar Reddy is a cousin of Vivekananda Reddy.