Politics
CBI serves fresh notice on Kadapa MP in Vivekananda murder case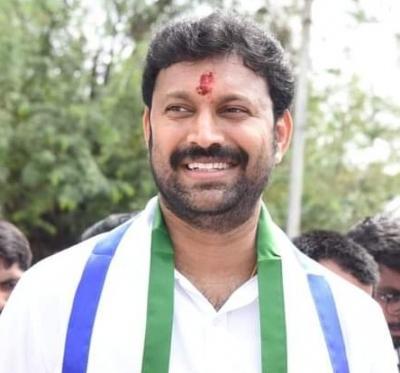 The Central Bureau of Investigation (CBI) has again served notice to Kadapa MP Y. S. Avinash Reddy, directing him to appear before it on January 28 for questioning in his uncle and former Andhra Pradesh minister Y. S. Vivekananda Reddy's murder case.
Avinash Reddy, a cousin of Chief Minister Y. S. Jagan Mohan Reddy, has been asked to appear before CBI officials in Hyderabad at 11 a.m. on January 28.
The YSR Congress Party (YSRCP) MP was earlier directed to appear on January 24. He, however, had conveyed his inability to appear on the day due to his busy schedule in Pulivendula and has sought another day.
In a letter to CBI, the MP had assured full cooperation in the investigation. He had said on Tuesday that due to pre-scheduled programmes, he had sought four to five days time to appear before the CBI. "I am prepared to answer any questions they may ask. The next time they serve notices to me, I shall present myself before the CBI for questioning," he had said.
The Lok Sabha member said during the last two-and-half years there had been attempts for his character assassination by linking him and all those close to him with the Viveka murder case. He alleged that a section of the media hell-bent on spreading false propaganda against him. He hoped that truth would eventually prevail in the case.
Vivekananda Reddy, uncle of Chief Minister Jagan Mohan Reddy, was found murdered at his residence in Kadapa on March 15, 2019, a few days before the election.
The 68-year-old former state minister and former MP was alone at his house when unidentified persons barged in and killed him. He was killed hours before he was to launch YSR Congress Party's election campaign in Kadapa.
Though three Special Investigation Teams (SITs) conducted the probe they failed to solve the mystery.
The CBI took over the investigation into the case in 2020 on the direction of Andhra Pradesh High Court while hearing a petition of Vivekananda Reddy's daughter Sunitha Reddy, who raised suspicion about some relatives.
The CBI filed a charge sheet in the murder case on October 26, 2021 and followed it up with a supplementary charge sheet on January 31, 2022
In November, 2022, the Supreme Court transferred to a CBI court in Hyderabad the trial and probe into the larger conspiracy behind the murder. The apex court observed that doubts raised by Sunitha Reddy about getting a fair trial and investigation in Andhra Pradesh were reasonable.