Politics
How abuse is being normalised in AP's political culture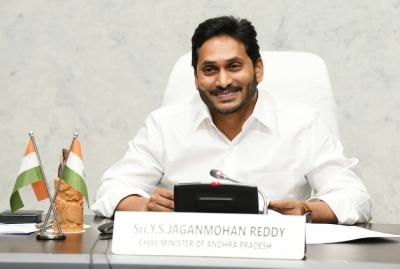 Winning the hearts of people through able administration and addressing their grievances is passé for politicians now. With many of the elected representatives having a criminal record, blackmail, extortionist behaviour and violence along with exchanging abuses has now become a common practice.
The saddest part is that politicians from the YSR Congress Party are stooping to such low levels that they are crossing all limits and resorting to accusations about personal lives too. On the other hand, watching these daily developments on TV sets along with family members is putting many in an uncomfortable position.
In AP, the controversy over online ticketing system has recently triggered a verbal duel between politicians of different parties. The row over online ticketing deepened with the YSR Congress-government's ministers insulting Jana Sena chief Pawan Kalyan for opposing the government's interference into the film industry.
Expletives are the new normal
Pawan also alleged that the YSRCP government is now taking revenge against him by targeting the film industry. During his speech, Pawan termed the YSRCP leaders as 'vedhavallara' and 'sannasullara' and the ministers retaliated by using the same foul language in a much harsh way. He even warned the Jagan government of falling into oblivion if it tried to encroach on the film industry in the name of online ticketing.
Soon, minister Vellampalli Srinivas termed Pawan 'Panikimalina Pavala star' and he too warned Pawan to stay off the YCP leaders and Chief Minister Y.S. Jaganmohan Reddy. "Ledante Thaata teestanu," he warned. Immediately, another minister Anil Kumar Yadav also fumed at Pawan and belittled him by comparing his efforts with that of comedian Sampoornesh Babu.
He said that actors having popularity were just trying to make money off the craze film buffs have towards them. "He is worried that the online ticketing would have an adverse impact on his remuneration and on the sale of movie tickets in black," Anil said.
'Below the belt' remarks
I&PR minister Perni Nani castigated Pawan for his remarks and termed him "sannasi nnara sannasi". He also said that Pawan is a politician who can be hired and added that he was running the Jana Sena party like a tent house which can be owned and sold off. He also called Pawan "Orey PK ga" and suggested that he calls KCR as "luccha" if he had the guts.
Even before people could understand what was happening between Pawan and the YCP government, actor Posani Krishna Murali, also a YCP leader, took the whole issue off the tangent and resorted to abuses at personal level.
In a bid to probably impress his boss, the actor went overboard and insulted Pawan Kalyan terming him "psycho". Further, he alleged that Pawan's 'psycho fans' sent obscene messages to his phone on phone and said that he could also abuse Pawan's mother, wife and daughter. He even called Pawan a 'loafer', 'broker' and also alleged that he had cheated a Punjabi girl. He said he would make Pawan cry (rakta kanneru), by insulting women in his family.
Abuses make it to mainstream
Even the TDP leaders who claimed to be 'very disciplined' and "well-mannered" have crossed limits and used expletives like 'Chetta Naa…" and "Adda Gadida". Senior TDP leader and former minister Ayyana Patrudu, at a press meet, lambasted Chief Minister Y.S. Jagan Mohan Reddy for levying tax on toilets and trash.
Expletives used when one is in a fit of rage are being used to address people and on public platforms. It has become common for political leaders to say they too know how to be arrogant and adamant, even while they already are acting in the same manner, say voters.
Politicians seem to be in a contest on who can stoop down to the lowest level in using abusive and foul language. In fact, these expletives and abuses have become so common that one cannot wonder at how this culture is being normalised.
It would be better if elected representatives can confine themselves to political rivalry and keep away from dragging their personal lives into the muck. After all, as the saying goes: "Any publicity is good publicity". Looks like the government's achievements in this field are absolutely outstanding.