Politics
Jagan richest CM in country facing graft charges: Pawan Kalyan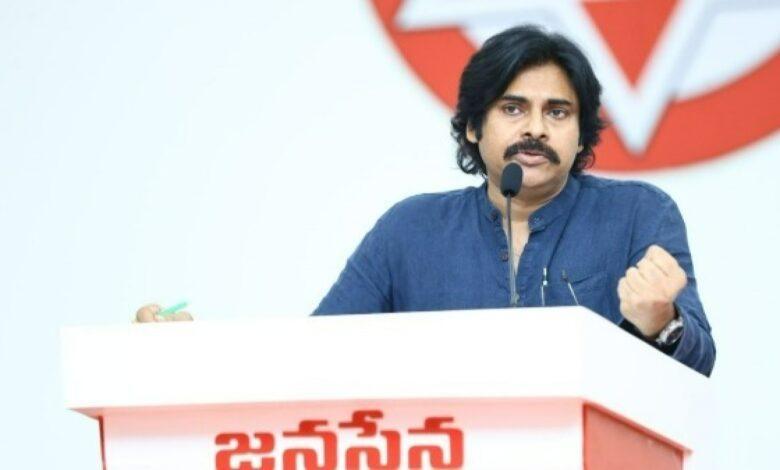 Actor-politician Pawan Kalyan on Wednesday made a scathing attack on Andhra Pradesh Chief Minister Y.S. Jagan Mohan Reddy, terming him the richest Chief Minister in the country facing graft charges.
The Jana Sena Party (JSP) leader ridiculed the Chief Minister's recent remark that there is a class war going on in the state between the poor and the capitalists.
In a series of tweets laced with sarcasm, Pawan hit out at Jagan Mohan Reddy.
Pawan remarked that it is an irony that the richest CM in India with graft charges, who encourages bauxite mining in Araku, talks about 'Class War' like Comrades Charu Mazumdhar, omrade Tarimela NagiReddy, and Pucchalipalli Sundarayya.
"Oxymoron (Noun) – Meaning – A Combination of Contradictory words. Ex – Andhra Pradesh is a State with Poor People run by the Richest CM of the Country Trivia – Our CM's wealth is more than those of all the other CMs combined; AP CM, A "CLASS" apart!" was how Pawan Kalyan began his series of tweets.
"In Andhra Pradesh there are no Classes, All People have been made as Slaves to the Fiefdom of YCP. From Land to Sand, From Liquor to Mines, from Forests to Hills, From Paper to Red Sandalwood every penny generated from AP is in the hands of the Richest CM, Truly CLASSic!," he wrote.
"YCP made the Poor in AP to remain content with mediocrity; their lives, dignity, hardwork are sold out for few hundreds of doles Middle Class is the most neglected in AP; YCP treats them as TAX Paying Mute Servants The Investors exit AP This is YCP's "Master – CLASS"!," went on the actor politician.
"Who needs Davos when YCP can bring the galaxy of investments to Andhra; Our IT and Industries Minister has already inaugurated Noodles Centre and Chai Points, now only waiting for the IT Companies to be set up. Another CLASS Act!," the JSP leader taunted minister Gudivada Amarnath.
The minister hit back at Pawan, making some personal attacks on him to cite some examples of oxymoron.
"Hope you or someone around you with an elementary knowledge of economics will be able to explain: 1) How was Andhra Pradesh able to grow its GSDP at 11.43% in FY22 – faster than any other state in the country? 2) How did Andhra Pradesh jump nine positions in per capita income levels, from 18th all India in 2019 to 9th in 2021? 3) How did our state top the Ease Of Doing Business rankings for 3 years in a row?," tweeted the minister.
"These are statistics that central government datasets cite, and a reality that all of Andhra Pradesh's people toiled to realise. Are you discrediting the truth and their hard work with your baseless allegations and questions?" he added.