Politics
Of TDP's surveys & successor dilemma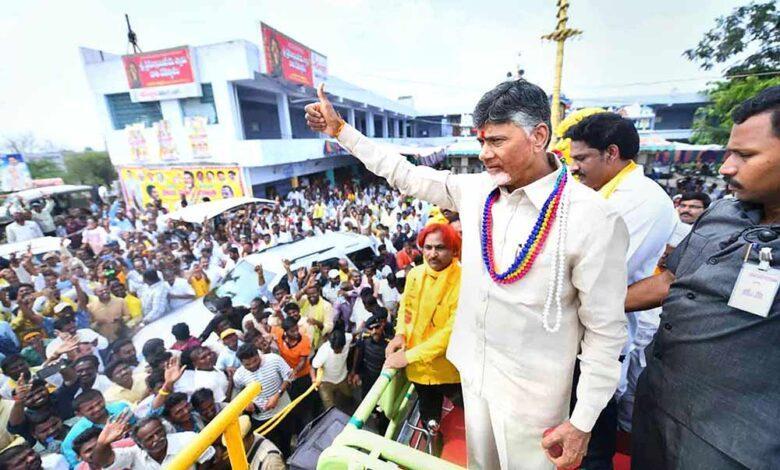 Of late, a lot of propaganda around who will take over the Telugu Desam Party as its Chief N. Chandrababu Naidu's successor, has been doing rounds in the media. If one analyses the source of this, definitely its source is from the YSRCP, which uses this strategy to destabilise the TDP every time it feels the party needs to shut shop in Andhra Pradesh.
Political vendetta aside, the statement or the thought of who will take over the reins of TDP from Chandrababu still remains a mystery. As of now, it looks like TDP Chief's son and General Secretary of the party, Nara Lokesh, is the one standing tall for the position, with image building and public movement of him, being the obvious giveaway.
Additionally, there are rumours that film actor Junior NTR, who is family to the TDP Chief, is also doing rounds to be the successor of the party. While YSRCp has been busy spreading these statements in the media, the film actor has denied any such ambitions and has said that he will stay away from politics.
However, recent surveys have indicated that Telugu Desam may win with a bumper majority in 2024. Information reveals that Rayalaseema region has significantly seen an uptick in positive image towards the yellow party and its Chief, Chandrababu Naidu. It is said that cadre strength also has considerably improved.
On the other hand, the Godavari districts, though have swayed towards the YSRCP in the 2019 elections, remain TDP's stronghold with the Kapu votebank. Surveys also indicate that the coastal region, despite seeing multiple conversion to Christianity in the last three years, may go with TDP in 2024.
What remains a mystery is the Guntur-Krishna region where the votes are split between YSRCP and the TDP. Given that this region also includes the capital, Amaravati, there is a difference of opinion here.
If given a chance, it is clear that a bankrupt state that Andhra Pradesh currently is, its people may go with TDP in the next term. But, at what cost, is something they need to mull over!!