Politics
Pawan Kalyan comes in support of TDP; condemns attacks & violence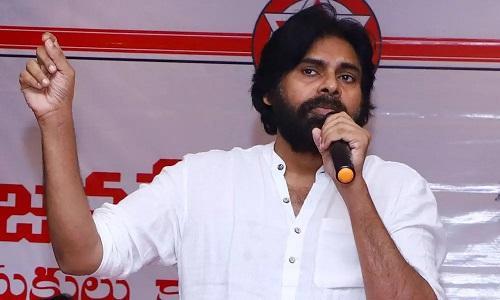 In the wake of a series of attacks on Telugu Desam Party (TDP) offices and its leaders in Andhra Pradesh, TDP chief and former CM Chandrababu Naidu has called for a state-wide bandh on yesterday. Following this, Janasena chief Pawan Kalyan was quick to condemn the attacks and respond to the violence. In a video message posted on Twitter, Pawan stated that such violent acts have no place in democratic society.
Pawan said that ransacking the offices of opponent political parties and physical attacks of politically opponent leaders won't do good to the society and people. Pawan said that such reprehensible attacks would only lead to more unrest.
Pawan also sensed a conspiracy behind the simultaneous attacks on TDP offices in the state. He demanded the Union Home Ministry to intervene in the matter as it is a law and order issue.
He also asked the state police to do a fair and thorough probe and arrest those who are responsible for the attacks. Pawan also asked the state police to ensure that such undemocratic acts won't repeat in the state in future.
Meanwhile, Aam Aadmi Party and Left parties in the state condemned the attacks on TDP Offices and came in support of the TDP in observing the bandh call today. Going by this support for TDP, many political observers are predicting a likely patch-up between the TDP and Jana Sena in the next assembly elections.
Will they come together or won't they, is something only time will tell. Until then, let's hope that this could be a much needed alliance to save the state from the current ruckus and destruction.