Politics
Pawan Kalyan reaches Delhi, to meet top BJP leaders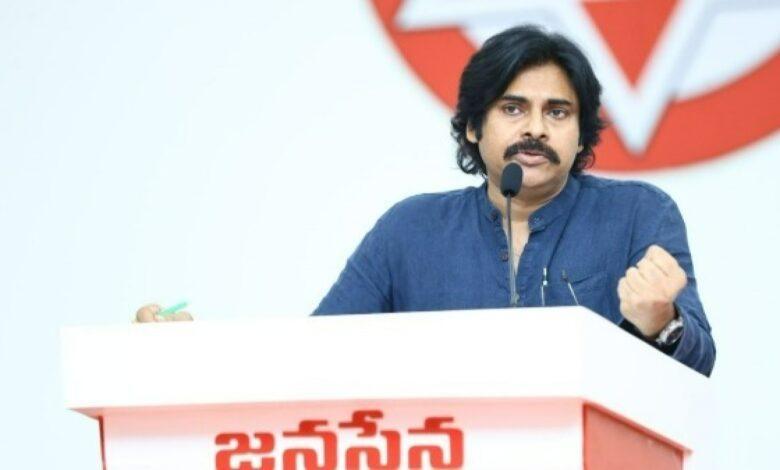 Actor-politician Pawan Kalyan has rushed to Delhi for talks with BJP leaders to discuss latest political developments in Telangana.
The Jana Sena Party (JSP) leader, who was on a visit to Udaipur, reached the national capital on Sunday night. JSP political affairs committee chairman Nadendla Manohar has also joined Pawan Kalyan in Delhi.
Pawan's visit to Delhi assumed significance in view of the recent political developments in Andhra Pradesh and his reported unhappiness with state leadership of BJP.
The visit is also significant as Pawan Kalyan was seen distancing himself from the BJP for the latter not responding to his suggestion for a larger front to throw YSR Congress Party (YSRCP) out of power.
The actor-politician, an ally of BJP, is likely to meet union Home Minister Amit Shah, BJP national president J. P. Nadda and other central leaders of the party.
They are likely to discuss their strategy for the Assembly elections in Andhra Pradesh scheduled next year.
The BJP is also likely to rope in Pawan Kalyan to campaign for BJP in the Telugu-speaking areas of Karnataka, where Assembly elections are scheduled for May 10.
The BJP leaders may also discuss with Pawan the possibility of an alliance for Assembly elections in Telangana due to be held later this year.
Pawan had stated a few months ago that he was waiting for a roadmap from BJP to dislodge YSRCP from power. He is reportedly keen to join hands with Telugu Desam Party (TDP) and wants BJP to accept his suggestion for an alliance of three parties to take on YSRCP in the next year's Assembly elections.
In recent months, Pawan met TDP president and former chief minister N. Chandrababu Naidu twice to discuss the political realignment in the state.
After a gap of eight years, Pawan Kalyan had met Prime Minister Narendra Modi in November last year when the latter had come to Visakhapatnam.
Pawan Kalyan had backed TDP-BJP alliance in 2014 elections to state Assembly and Lok Sabha. Jana Sena had not contested the polls but the actor had campaigned for the alliance and addressed a few public meetings along with Modi and Chandrababu Naidu.
Jana Sena had later parted ways with both BJP and TDP for not granting special category status to Andhra Pradesh as committed at the time of bifurcation of the state in 2014.
In 2019, Jana Sena had contested the elections in alliance with the Left parties and Bahujan Samaj Party (BSP) but the party could win just one seat in the 175-member Assembly with Pawan himself losing in both the seats he contested. He later joined hands with BJP once again.