Politics
Viveka's murder a case study for police officers: Chandrababu Naidu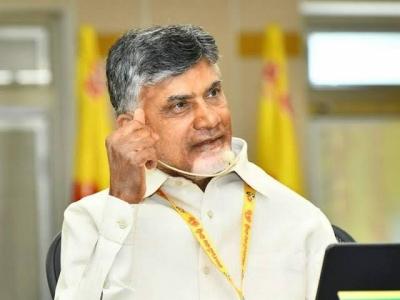 Telugu Desam Party (TDP) national President N. Chandrababu Naidu said on Tuesday that the murder of Andhra Pradesh Chief Minister Jagan Mohan Reddy's paternal uncle Y.S. Vivekananda Reddy is a case study for police officers.
The former Chief Minister felt that those who murdered Vivekananda Reddy should be punished sooner than later.
Addressing the TDP Zone-5 meeting at Kadapa, he said that it is the responsibility of everyone to punish in the people's court those who resort to killings and try to escape from punishment. "How peace rallies can be taken out when those who are involved in murder are summoned for inquiry," the TDP supremo asked, referring to a rally organised in Pulivendula town on Friday when Kadapa MP Y.S. Avinash Reddy's father Y.S. Bhaskar Reddy was arrested in the case.
He said that the entire murder case of the brother of a former Chief Minister, who is also a former MP and MLA and the paternal uncle of Chief Minister Jagan Mohan Reddy, is a mystery.
"When the daughter of the victim wanted a post-mortem on the body, then the blame was passed on me in the name of Narakasura Raktha Charitra. Every attempt was made to escape from the murder case even by resorting to caste politics and this culture started only in Pulivendula," Naidu said.
Recalling how the gag order was obtained from the court and how a CBI probe was demanded into the murder, the former Chief Minister said that ultimately Jagan Mohan reddy used this in the last Assembly polls as a weapon besides the "chicken knife" drama. Now those involved in the murder are stooping so low that they are even threatening the CBI, he remarked.
Terming Jagan Mohan Reddy "a demon haunting the state", Naidu claimed that he is minting money in the name of pressing buttons. The total amount of corruption of Jagan Mohan Reddy, his cabinet ministers and his party MLAs is a whooping Rs 4 lakh crore, the TDP supremo alleged and said that the financial burden imposed on the people in the past four years is Rs 5 lakh crore while the state's total debt burden is Rs 10 lakh crore.
Chandrababu Naidu also said that after the Legislative Council polls, the TDP has been marching ahead in an excellent manner in 108 Assembly segments.