Politics
What YSRCP should do to win people's confidence in a flailing AP
Undoing everything that the Telugu Desam Government under the leadership of former CM N. Chandrababu Naidu, has been the hallmark of YSRCP's agenda. Talking in the air is another asset of the YSRCP and making it look like reality and painting a dangerous picture of something that never existed or happened in Andhra Pradesh, is also how the YSRCP create propaganda against the Opposition.
While these are some of their dubious startegies, with just one year left for Assembly elections, the YSRCP needs to take a constructive route and stop with all the negative non-sense it dishes out so religiously, on a daily basis.
Here are 5 suggestions for the YSRCP if it wants to retain power in the state:
Declare Amaravati as single capital: The YSRCP Government and its leaders should stop nagging about the 3 Capitals issue and should settle with the Amaravati farmers and declare Amaravati as a single capital.
Create sources of income: Banning liquor is fine. But, the current government desperately needs to find alternate sources of income to compensate the revenue loss, which is absolutely necessary.
Revive investments and bring them back: Coming up with attractive investment policies and continuing to organize yearly Investment Summit will bring back interest in state. Reach out to the companies that committed to invest in AP and assure them that current Government will assist them to protect their investments.
Put an end to conspiracy theories: State higher authorities especially, the Cabinet, should stop talking conspiracy theories on TDP Government's corruption and start taking necessary actions without disturbing existing projects.
Make peace with Centre & get funds: Central funds are extremely necessary for a state's development projects. Instead of borrowing heavily and relying on external debt resources without a care for state's finances, the YSRCP government should find a way to get funds for existing projects and also make a sincere effort to get new projects to AP.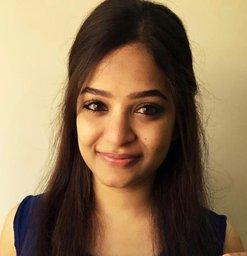 Communications Consultant:
TEJASWINI PAGADALA is an independent communications consultant. She has previously worked with the Andhra Pradesh Chief Minister's Office as the Communications Officer where she has written English speeches for the CM, managed English media communication from the CMO and handled social media accounts of Andhra Pradesh Chief Minister and the Government.