Telangana
TRS is now BRS. Can KCR be a pan-India face?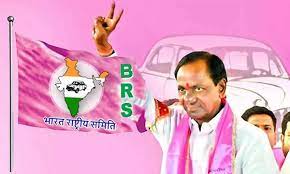 It is better to be a king in a small region than to act like a Goliath who can take over the country, especially when you are a regional force. If this statement is anything to go by, then it applies to Telangana Chief Minister K. Chandrasekhar Rao (KCR).
On the auspicious day of Dasara, Telangana Rashtra Samithi (TRS), founded by KCR and others, got renamed as Bharat Rashtra Samithi (BRS). At a press conference, in presence of Janata Dal leader H.D. Kumaraswamy, KCR made the announcement that TRS will now be called BRS and that TRS is a thing of the past. This move of rechristening TRS to BRS also is a step towards KCR declaring himself as a national or a pan-India leader. For someone who is known to have gained identity as the man who made Telangana State a reality for its people and as the one who fought for a separate state, KCR's move to rename the party is also something that politically hits his identity.
His whole identity as a political leader is attached to the fact that he named the party TRS whose ideology was a separate Telangana State. Now, 8 years after the formation of the state, TRS basically gives KCR and his family as well as party leaders an identity, ceases to exist. For KCR and his coterie of people, it may look like a small move to pitch him as a national leader to create an opposition for the mighty BJP. It is also a vanity move of KCR against the BJP, in the state and at the Centre too.
But, political experts read this as something that may not bring good fortune for KCR. While there are rumours that this plan is to make KTR the CM of Telangana while KCR can move to the Centre and aim to become the PM of India, this could see a litmus test in the upcoming Assembly elections in Telangana which is due next year.
Additionally, it is also heard that Prashant Kishor who signed a deal to campaign for TRS in the upcoming assembly elections also backed out due to this move of KCR. While originally the plan with iPAC was to win the state assembly elections and put KCR in the CM seat again, it is learnt that KCR flipped his decision and sought Prashant Kishor a strategy for his national launch too. This apparently led to the commotion as it wasn't part of the deal that was agreed upon between the TRS and iPAC. Following this, PK backed out while KCR went ahead to launch BRS and himself to fight the national political game.
But, as BRS slowly takes position, KCR and his family along with key Telangana leaders may face a unique identity crisis. For someone to completely disassociate with the cause of their existence, it takes a lot to let go of that. So, by calling the party BRS, KCR may be paving way to lose his own identity of being the real face of Telangana and as the man who made the separate state possible.
In the process, many experts also point out that he still has no strong connections with leaders from other states. While he may pay a visit to them in the capacity of a CM or a political ally, there are no true allies for the TRS nationally. Given how KCR can flip any of his decisions at any given time, he is usually seen as a politically untrustworthy ally who cannot be relied upon.
Therefore, if KCR wants to be seen as a pan-India leader with BRS, he needs to start gathering the goodwill of South leaders and regional allies including his former opponents like TDP Chief N. Chandrababu Naidu. In fact, his decision needs to first be approved by leaders from his own party and the state along with the neighbouring Telugu state. How this will pan out for KCR and his family's political fortunes is yet to be seen. But as of now…the move is still yet to find acceptance, locally too!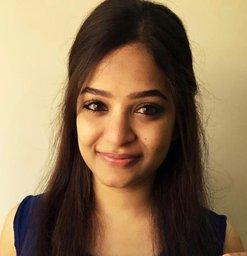 Communications Consultant:
TEJASWINI PAGADALA is an independent communications consultant. She has previously worked with the Andhra Pradesh Chief Minister's Office as the Communications Officer where she has written English speeches for the CM, managed English media communication from the CMO and handled social media accounts of Andhra Pradesh Chief Minister and the Government.