Politics
Why is BJP targeting YSRCP in Andhra?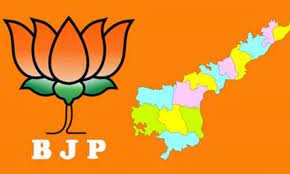 In a surprise that struck the YSR Congress Party as a shock, MP Vijay Sai Reddy's family member's name came out in the controversial Delhi Liquor Scam. Vijay Sai Reddy's son-in-law Rohit Reddy and Director of Aurobindo Pharma along with his brother was arrested by the Enforcement Directorate.
The arrest of Sarath Chandra Reddy (Rohit's brother) is likely ruffle feathers politically in the Telugu states. While this seems to have shaken up the YSRCP cadre, another exposè by the Government of India has shown AP Chief Minister Y.S. Jagan Mohan Reddy in a bad light. In a letter to the Centre, Jagan has requested the Union Government to stop funds for AP's capital construction.
To set the context, Jagan and his party have been lobbying against Amaravati as capital for AP and have pushed the "three capitals" idea to the people of the state, despite controversies. This letter exposes Jagan's inconsistency and puts him in a bad light for requesting the Centre to stop funds for Capital.
Political observers, on the other hand, say that this could be BJP's way of putting a check to the YSRCP. It could also indicate a changed strategy of the saffron party to control the YSRCP and distance itself from YSRCP's negative publicity. Additionally, with elections in less than 1.5 years, it is all the more evident that BJP is trying a new strategy in Andhra Pradesh, given how Jana Sena also is trying to grab its share of voters and limelight in the hustle.
Amidst this hustle for recognition, it looks like the YSRCP is going to have a difficult time wading through the negative image it has created for itself in the state. Looks like this is just the beginning…!!!