Politics
Politics of Padayatras & how it is used as a political weapon by Indian Leaders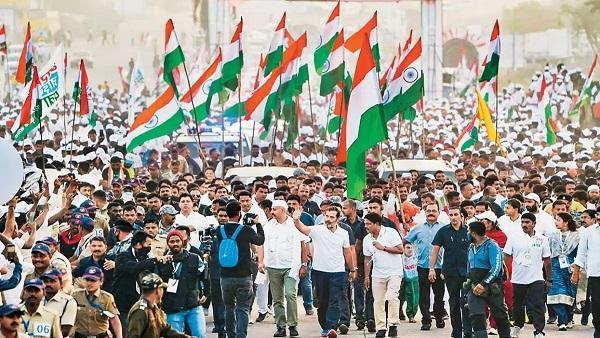 Whether it is Bharat Jodo Yatra or Praja Sankalpa Yatra or any other Padayatra (walkathon), over the last 10 years, Padayatras have become political weapons for leaders planning to win an election. Take AP Chief Minister Y.S. Jaganmohan Reddy and his father, late Y.S Rajasekhar Reddy for instance. They both won the Assembly Elections after carrying out Padayatras during their respective stints as Opposition Leaders and both against the same former CM, N. Chandrababu Naidu.
Partymen, on the other hand, see Padayatras as their right to be enthused — being close to the people is, after all, the only way to do democratic politics, and there has been a severe deficit of that of late, across parties. What does a Padayatra exactly achieve? In the Opposition Camps, it becomes a weapon which creates fear. As if they are witnessing something primordial, something outside the playbook, something they potentially cannot control. What is the source of this fear? The loss of power!
Though India's history with marches dates back to their fight against the British dominion & also the Dandi March, these marches have always achieved something impactful. But, each time the weapon is deployed, there seems to be a strong trace of an action that ends up becoming successful.
The real efficiency of this instrument is seen when the people wield it themselves. For instance: The Kisan Long March of 2018 changed how farmers were seen as a united force. But, in the current scenario, leaders seem to be making a joke of this or rather, excessively using it. In Andhra, after Jagan, Jana Sena Chief Pawan Kalyan is holding Padayatras while TDP General Secretary Nara Lokesh is taking out yatras in his constituency, Mangalagiri. Their motive seems to be the same — power.
As marches seem to now be a common phenomena, it is yet to be seen on whose yatras worked the most and appeased most voters. Either way, they still seem to be a powerful weapon to come to power, at least in India!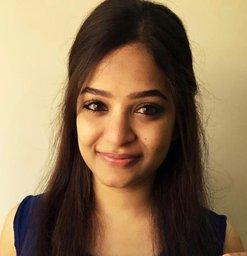 Communications Consultant:
TEJASWINI PAGADALA is an independent communications consultant. She has previously worked with the Andhra Pradesh Chief Minister's Office as the Communications Officer where she has written English speeches for the CM, managed English media communication from the CMO and handled social media accounts of Andhra Pradesh Chief Minister and the Government.