Politics
YSR Congress turned state into Hatyandra Pradesh: says Chandrababu Naidu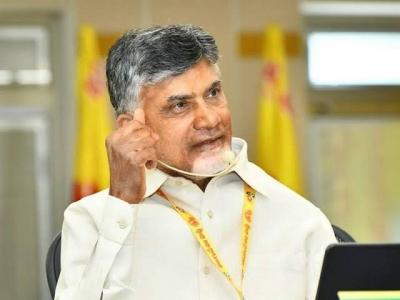 Telugu Desam Party (TDP) supremo and former Andhra Pradesh chief minister N. Chandrababu Naidu on Sunday criticised the ruling YSR Congress Party on Sunday over the murder of a teacher allegedly due to political rivalry.
"YSRP has turned the state (Andhra Pradesh) into Hatyandra Pradesh. I strongly condemn the heinous murder of Krishna, a government teacher from Vizianagaram. Such acts of violence only embolden criminals, as they perceive a lack of accountability and fear no consequences. For their actions," he stated on social media.
A group of people murdered Agrireddy Krishna, a 58-year-old government teacher, by mowing down him with their van and beating with an iron rod near Ommi Kothapeta locality in Vizianagaram district on Saturday.
The death had sparked protests and roads were blocked demanding the arrest of the killers.