News
State Nodal Officers to boost adoption of ONDC Network across India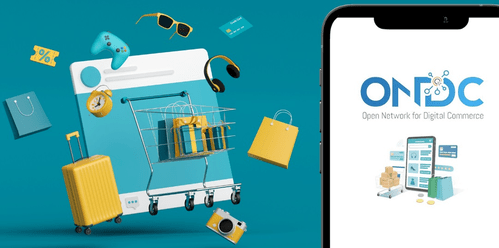 The Department of Promotion of Industry and Internal Trade (DPIIT), Ministry of Commerce & Industry, Union Government in collaboration with all State Governments on Saturday completed the appointment of State Nodal Officers to accelerate the adoption of Open Network for Digital Commerce (ONDC) Protocol across the country.
ONDC Nodal Officers have been appointed in every state in the country to drive dedicated and customised programmes for startups, MSMEs, retailers and state bodies to make the most of opportunities available through the ONDC Network.
"This is a stepping stone toward driving population-scale digital transformation in governance and delivering benefits to every citizen of India, suited and customised to each state's needs and priorities," Sanjiv, JS, DPIIT, said in a statement.
The Officers will help spread awareness, empower the local e-commerce ecosystem, and onboard local businesses onto the Network by working closely with DPIIT, the state's various departments and organisations, and the ONDC team.
In addition, state governments can connect existing state portals or systems to the ONDC Network to expand their scope and impact.
"We're confident that the opportunities unlocked as well as the possibilities of tailoring solutions. To the needs of each state and segment through the ONDC Network — with the support of States' Nodal Officers — will be key to truly democratising digital commerce in India and multiply the effectiveness of existing programs and initiatives multifold," T. Koshy, MD & CEO of ONDC, said in a statement.
DPIIT is also organising a workshop for nodal officers in New Delhi to bring. All stakeholders together to drive the initiative in mission mode.