Politics
YSRCP celebrates 4 years in office with rallies, meetings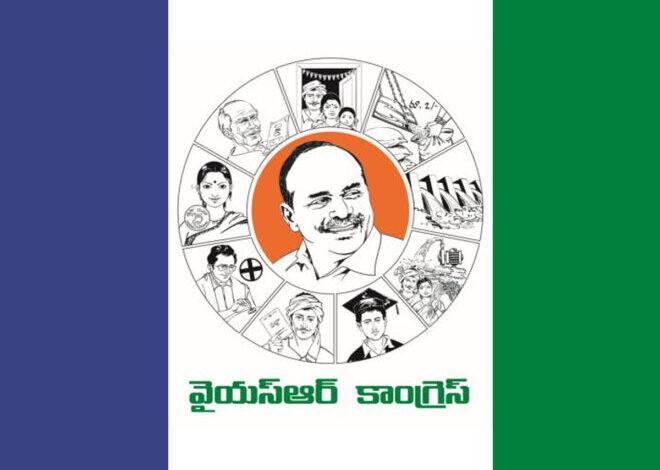 Andhra Pradesh's ruling party YSR Congress on Tuesday completed four years in office with the party rank and file celebrating the occasion by conducting rallies and meetings across the state.
At the main programme held at the party's central office here, YSRCP General Secretary and Advisor to Government (Public Affairs) Sajjala Ramakrishna Reddy cut the cake and unfurled the party flag.
Addressing the party leaders and activists, he said the opposition has become envious of the popularity of the government as the Chief Minister YS Jagan Mohan Reddy is implementing various welfare programmes as per the election manifesto while giving equal importance to the development of the state.
Chandrababu Naidu, who cheated all sections of society during the TDP rule by failing to implement the election manifesto, is now getting ready to cheat the people again by telling lies, making false promises and opting for alliance with his foster son in the next elections, he said.
Chief Minister Jagan Mohan Reddy and other YSRCP leaders call actor. And Jana Sena Party (JSP) leader Pawan Kalyan as foster son of Chandrababu Naidu.
Chandrababu and his party men looted public money in the name of. Anna canteens and took kickbacks even in the construction of public toilets besides. Cheating the women's self help groups, Sajjala alleged.
"He is now trying to hoodwink the people again by telling lies. And copying the Amma Vodi and renaming it as Ammaku Vandanam but the people. Are wise enough not to believe him," he said, adding that the TDP president also knows this well. He appealed to the people not to be carried away by the false promises of Naidu.
The Chief Minister, who has inherited the legacy of his father. And former Chief Minister YS Rajasekhara Reddy, is showing to the people what welfare is and. What development is, he said, adding that people are showing their love for the YSRCP. And giving it victories in all elections for this reason only.
All YSRCP leaders and workers are the family members of the Chief Minister. And they should be cautious of the gimmicks of Naidu who wants to come. To power through alliances and false assurances, Sajjala said.